Fort Wayne, Indiana – The Northern District of Indiana granted a motion for interlocutory appeal to the Seventh Circuit.
This Indiana copyright lawsuit involves Plaintiff Design Basics, LLC of Omaha, Nebraska, a company which "creates,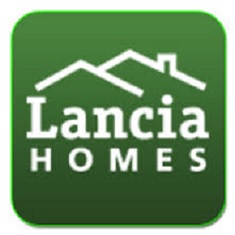 markets, publishes and licenses the use of architectural works and technical drawings." Defendant is Lancia Homes, Inc., a Fort Wayne company that builds homes.
During the course of litigation, Plaintiff stated that in 2013 it discovered that Defendant had infringed various copyrighted architectural works.  A search of a website archive further revealed that "Defendant had actually been advertising infringing versions of the Plaintiff's homes since May 18, 2006."
In February 2016, Design Basics sued Lancia Homes alleging infringement of copyrighted architectural designs. It also named several entities under which Lancia also does business, including Lancia Construction, Springmill Development, Lancia Real Estate, Lancia Homes, Springmill Wood Development, and Waterford Enterprises,
Copyright litigators for Design Basics argued that its claims were not time barred under the Copyright Act, which states that "[n]o civil action shall be maintained under [its] provisions . . . unless it is commenced within three years after the claim accrued."  It argued that the traditional discovery rule, which provides that a claim accrues when the injured party discovers or should have discovered the allegedly infringing act, should be applied.  Citing dicta in the Supreme Court's decision in Petrella v. Metro-Goldwyn-Mayer, Inc., Defendant Lancia Homes argued that a claim for copyright infringement accrues at the time of the infringing act.
The district court agreed with Design Basics and applied the traditional discovery rule. Lancia Homes requested that the court certify the question for interlocutory appeal.
Under 28 U.S.C. § 1292(b), a trial court may certify an order for appeal if it "involves a controlling question of law, as to which there is a substantial ground for difference of opinion and that an immediate appeal from the order may materially advance the ultimate determination of the litigation." The court found that these conditions had been met and granted Plaintiff's motion to certify the issue for interlocutory appeal.
Practice Tip: Design Basics argued against an interlocutory appeal.  In granting Lancia Homes' request for interlocutory appeal, the court noted that Design Basics has 24 similar lawsuits pending in the Northern District of Indiana, stating that it "would be more efficient for the Court of Appeals to consider and decide what, if any, impact Petrella has on the statute of limitations for infringement claims within this Circuit before many of the Plaintiff's cases within this District are to proceed to trial."
The case is assigned to District Judge Theresa L. Springmann and Magistrate Judge Susan L. Collins in the Northern District as Case 1:16-cv-00047-TLS-SLC.