Indianapolis, Indiana – Newton Enterprises Ltd. of Kowloon, Hong Kong filed a lawsuit in the Southern District of Indiana against Defendant Singleton Trading Inc. d/b/a Elama d/b/a Blue Spotlight of Brooklyn, New York asserting patent infringement and breach of contract.
These claims follow earlier litigation against Singleton initiated by Newton in June 2016.  That lawsuit, also filed in Indiana, alleged that Singleton Trading had infringed and/or induced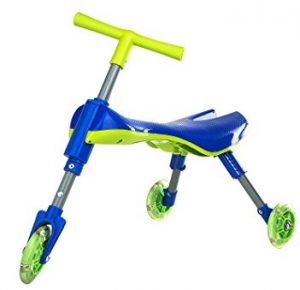 others to infringe U.S. Patent No. 7,568,720 (the "'720 patent") for a "Wheeled Vehicle" with its "Zoom Bike" product.
Newton states that the 2016 action was dismissed without prejudice pursuant to a settlement agreement under which Singleton agreed to compensate Newton for its claims of past infringement and "permanently cease making, using, offering to sell, or selling the Zoom Bike" or any other product that infringed the '720 patent.  Under the agreement, Singleton was granted a limited license to sell its remaining inventory.
Newton now returns to the court alleging that Singleton has breached the settlement agreement by selling units of the Zoom Bike exceeding the scope of the limited license.  Newton further contends that this conduct constitutes willful infringement of the '720 patent.
This second complaint, filed by an Indiana patent lawyer, lists two counts:
Count I: Infringement of '720 Patent
Count II: Breach of Settlement Agreement
Newton asks the court for a declaration of willful patent infringement; damages, including a trebling of those damages; costs and attorneys' fees; and injunctive relief.
The case was assigned to District Judge Sarah Evans Barker and Magistrate Judge Mark J. Dinsmore in the Southern District and assigned Case No. 1:17-cv-00906-SEB-MJD.