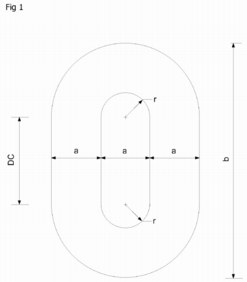 Indianapolis, Indiana – Magistrate Judge Mark Dinsmore of the Southern District of Indiana denied a motion to bifurcate the patent infringement trial in ongoing litigation styled Knauf Insulation, LLC et al. v. Johns Manville Corp. et al.
This Indiana patent litigation began in January 2015 when Knauf Insulation, LLC, Knauf Insulation GmbH, and Knauf Insulation SPRL ("Plaintiffs") sued Johns Manville Corporation and Johns Manville, Inc. ("Defendants"). Plaintiffs contended that Defendants had infringed U.S. Patents Nos. 8,114,210; 8,940,089; D631,670; 9,039,827 and 9,040,652 ("the '652 patent").
Patent attorneys for Denver-based Defendants asked the court to bifurcate the trial, asking it to hear the claims of patent infringement of the '652 patent separately from the infringement claims regarding the other patents. Defendants supported its motion for bifurcation by asserting that the '652 patent is made from binding chemistry different from the other patents and that this difference might confuse the jury.
Whether or not to bifurcate a trial is within the discretion of the trial court, subject to certain conditions: (1) the bifurcation should avoid prejudice to a party or promote judicial economy; (2) the bifurcation should not unfairly prejudice the non-moving party; and (3) the bifurcation must not be granted if doing so would violate the Seventh Amendment.
The court noted that the burden of establishing that bifurcation is appropriate rests on the party seeking it and that "bifurcation remains the exception, not the rule." It held that Defendants had failed to meet that burden. Instead, the difference in binder chemistry by itself did not outweigh the benefits of a single trial during which the finder of fact could evaluate the "many common facts" relating to all of the patents-in-suit.
The court finally noted that, even if bifurcation might at some point be appropriate, it was too early in the litigation for it to be ordered. The parties were advised that the court would review a motion for bifurcation, should a party choose to submit one, when the matter was closer to trial.
The decision was authored by Magistrate Judge Mark J. Dinsmore. The case has been designated as Case No. 1:15-cv-00111-WTL-MJD.