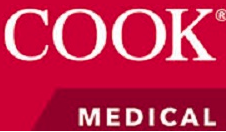 Indianapolis, Indiana – Patent attorneys for Plaintiff Stone Basket Innovations LLC ("SBI") of Austin, Texas filed a lawsuit in the Eastern District of Texas asserting patent infringement. The case was transferred to the Southern District of Indiana.
Plaintiff SBI alleges that Defendant Cook Medical LLC ("Cook") of Bloomington, Indiana infringed U.S. Patent No. 6,551,327 (the "'327 patent") entitled "Endoscopic Stone Extraction Device with Improved Basket." This litigation lists that assertion, "infringement of U.S. Patent No. 6,551,327," as its sole count.
SBI seeks a judgment that Cook has infringed one or more of the claims of the '327 patent literally and/or under the doctrine of equivalents. Further, SBI asks the court to determine that Cook's infringement was willful and that the case is exceptional.
Plaintiff asks the court for injunctive relief and compensatory damages. It also seeks an award of enhanced damages under 35 U.S.C. § 284 and attorney fees and costs under 35 U.S.C. § 285.
The transferred case was assigned to Judge Sarah Evans Barker and Magistrate Judge Tim A. Baker in the Southern District of Indiana and assigned Case No. 1:16-cv-00858-SEB-TAB.