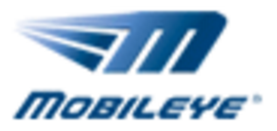 Indianapolis, Indiana – Patent lawyers for Plaintiff Gary D. Pignato of Illinois filed an infringement lawsuit in the Southern District of Indiana against Defendants Mobileye, Inc. of Jericho, New York and its parent company Mobileye N.V. of Jerusalem, Israel.
Defendants have been sued on allegations of infringing U.S. Patent No. 6,240,346 ("the '346 patent"), titled "System with Light Display and Data Recorder for Monitoring Vehicle in Relation to Adjacent Vehicle." The '346 patent is directed to a system for mounting in a vehicle for monitoring leading and trailing vehicles as well as generating and storing data relating to these vehicles, such as speed and proximity to the vehicle containing the technology. This patent has been issued by the U.S. Patent and Trademark Office.
Plaintiff alleges that Defendants' Mobileye 5-Series line of driver-assistance systems, and in particular the Mobileye 560 System, include Forward Collision Warning technology that infringes the '346 patent. Plaintiff asserts that, although it offered to license to Defendants the technology protected by the '346 patent, Defendants instead chose to manufacture the accused products without such a license and, in doing so, infringe multiple claims of Plaintiff's patent.
In this lawsuit, filed by Indiana patent attorneys for Plaintiff, the following claims are alleged:
• Count I: Direct Infringement of the '346 Patent
• Count II: Inducement to Infringe the '346 Patent

• Count III: Contributory Infringement of the '346 Patent
Plaintiff Pignato seeks injunctive relief; damages, including treble damages if infringement is found and determined to be willful; costs and attorneys' fees.
The case was assigned to Judge William T. Lawrence and Magistrate Judge Debra McVicker Lynch, in the Southern District of Indiana and assigned Case No. 1:16-cv-00800-WTL-DML.