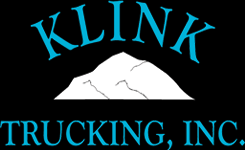 Fort Wayne, Indiana – Indiana patent attorneys for Klink Trucking Inc., K-Tech Specialty Coatings, Inc., BIT MAT Products of Indiana, Inc. and BIT MAT Products of Michigan, Inc. (collectively the "Klink Group"), all of Ashley, Indiana, initiated an intellectual property lawsuit in the Northern District of Indiana alleging that Seaboard Asphalt Products Company ("Seaboard Asphalt") of Baltimore, Maryland wrongly accused Klink Group of infringing Seaboard Asphalt's patented "Trackless Tack Coat," Patent No. 8,764,340, which has been issued by the U.S. Patent Office.
Seaboard Asphalt claims ownership of U.S. Patent No. 8,764,340 for a "Trackless Tack Coat" ("the '340 patent"). This patent protects an "asphalt emulsion available for high performing, trackless tack coat applications. The tack coat can be used with hot mix asphalt, warm mix asphalt or cold mix asphalt to provide a tack coat on an existing bituminous or concrete pavement surface. The tack coat can also be used for repair of potholes, utility cuts, and general pavement patching areas."
On April 28, 2015, Seaboard Asphalt contacted Klink Group. According to a document filed with the Indiana court, Seaboard Asphalt stated that it believed that Klink Group's "AE-NT Trackless Tack Coat" infringed Seaboard Asphalt's '340 patent and requested that Klink Group "discontinue production and distribution for sale of your AE-NT and all versions of Trackless Tack Coat which violate our Patent" until Klink Group and Seaboard Asphalt had entered into a licensing agreement.
This Indiana litigation arises from that assertion and request by Seaboard Asphalt. Klink Group asserts that it has no liability for infringement of the '340 patent because none of the Klink Group entities have infringed any valid and enforceable claim of the '340 patent. Plaintiffs have sued under the Declaratory Judgment Act. They ask the Indiana federal court for two declarations with respect to the patent-in-suit:
• Count I – Declaration of Non-Infringement

• Count II – Declaration of Invalidity
Plaintiffs also ask the court to declare this case to be exceptional under 35 U.S.C. § 285 and, pursuant to such a declaration, to award to Plaintiffs its reasonable attorneys' fees, expenses and costs relating to this patent litigation.
The case was assigned to Chief Judge Philip P. Simon and Magistrate Judge Susan L. Collins in the Northern District of Indiana and assigned Case No. 1:15-cv-00120-PPS-SLC.