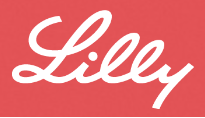 Indianapolis, Indiana – Patent lawyers for Plaintiffs Eli Lilly and Company of Indianapolis, Indiana, Eli Lilly Export S.A. of Geneva, Switzerland and Acrux DDS Pty Ltd. of West Melbourne, Australia initiated patent infringement litigation in the Southern District of Indiana.
Defendants are Apotex Corp. of Weston, Florida and Apotex Inc. of Ontario, Canada. Both companies manufacture, market and distribute generic pharmaceutical products. This lawsuit was initiated in response to an Abbreviated New Drug Application submitted to the U.S. Food and Drug Administration for approval to market a generic version of Lilly's Axiron®, a prescription testosterone product used to treat males for conditions associated with a deficiency or absence of endogenous testosterone.
Defendants are accused of infringing Plaintiffs' intellectual property rights in seven patents: U.S. Patent Nos. 8,419,307; 8,177,449; 8,435,944; 8,807,861; 8,993,520; 9,180,194 and 9,289,586.
In a 28-count complaint, filed by Indiana patent attorneys for Plaintiffs, 21 counts of patent infringement are listed, including a count of direct infringement, a count of inducement to infringe and a count of contributory infringement for each of the seven patents-in-suit. The remaining seven counts seek declaratory judgment of infringement of each of the seven patents.
In addition to relief for the wrongdoings alleged in the 28 counts, Plaintiffs seek reimbursement of the costs and attorneys' fees associated with this lawsuit.
The case was assigned to District Judge William T. Lawrence and Magistrate Judge Debra McVicker Lynch in the Southern District of Indiana and assigned Case No. 1:16-cv-01512-WTL-DML.