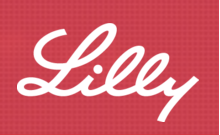 Indianapolis, Indiana – An Indiana patent attorney for Plaintiff Eli Lilly & Company ("Lilly") of Indianapolis, Indiana filed a lawsuit in the Southern District of Indiana alleging that Biocon Limited of Bangalore, India will infringe its patented chemotherapy drug, which Lilly offers under the brand name ALIMTA.
At issue in this patent litigation is U.S. Patent No. 7,772,209 (the "'209 patent"). In February, Biocon notified Lilly that it had submitted an Abbreviated New Drug Application ("ANDA") to the FDA. Lilly believes that the product that is the subject of the ANDA will be marketed as a generic version of ALIMTA and that such conduct will infringe the '209 patent.
This federal patent infringement lawsuit, filed by an Indiana lawyer on behalf of Lilly, lists a single count: Infringement of U.S. Patent No. 7,772,209.
Lilly states that it will suffer irreparable injury unless Defendant is "enjoined from infringing the '209 patent, actively inducing infringement of the '209 patent, and contributing to the infringement by others of the '209 patent." It seeks a declaratory judgment, equitable relief, damages, costs and attorneys' fees.
The case was assigned to Judge Tanya Walton Pratt and Magistrate Judge Matthew P. Brookman, in the Southern District of Indiana and assigned Case No. 1:16-cv-00469-TWP-MPB.