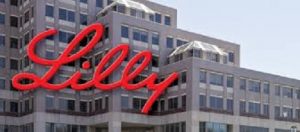 Indianapolis, Indiana – Eli Lilly and Company of Indianapolis, Indiana filed a patent infringement lawsuit in the Southern District of Indiana asserting infringement of U.S. Patent No. 7,772,209 ('209 Patent).  Defendant is Amneal Pharmaceuticals LLC of Bridgewater, New Jersey.
Lilly states that Amneal filed an Abbreviated New Drug Application with the U.S. Food and Drug Administration seeking approval to manufacture and sell two "Pemetrexed for Injection" products prior to the expiration of the '209 patent.  Lilly contends that the '209 patent, which was issued by the U.S. Patent and Trademark Office, protects the Pemetrexed products.
In this patent litigation, filed by attorneys for Lilly, a single count is listed, "Infringement of U.S. Patent No. 7,772,209."  Lilly seeks relief from the Indiana court including a judgment of infringement, injunctive relief, costs and attorneys' fees.
Practice Tip: Lilly has had some success protecting its '209 patent, which relates to the cancer drug Alimta®, against generic manufacturers.  See, e.g., U.S. Court of Appeals Rules In Lilly's Favor on Alimta Vitamin Regimen Patent.
The case was assigned to District Judge Sarah Evans Barker and Magistrate Judge Debra McVicker Lynch in the Southern District and assigned Case No. 1:17-cv-00986-SEB-DML.