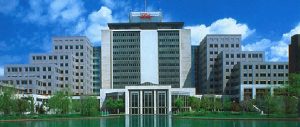 Indianapolis, Indiana – A patent lawyer for Eli Lilly and Company of Indianapolis, Indiana, Eli Lilly Export S.A. of Geneva, Switzerland and Acrux DDS, Pty Ltd. of West Melbourne, Australia filed an intellectual property lawsuit in the Southern District of Indiana.
Two Defendants are listed, TWi Pharmaceuticals, Inc. of Paramus, New Jersey and TWi Pharmaceuticals USA, Inc. of Taipei, Taiwan.  In a 28-count complaint, Defendants are accused of infringing seven patents by filing an Abbreviated New Drug Application with the U.S. Food and Drug Administration for approval of a generic version of the pharmaceutical product Axiron® before the expiration of the patents under which the drug is protected.  The patents at issue in this litigation are U.S. Patent Nos. 8,435,944; 8,993,520; 9,180,194; 8,419,307; 8,177,449; 8,807,861 and 9,289,586.
The counts against Defendants include "direct patent infringement," "inducement to infringe" and "contributory infringement" as well as counts requesting declaratory judgment.  Lilly et al. are seeking declaratory relief, injunctive relief, costs and attorney fees.
This litigation was assigned to District Judge Tanya Walton Pratt and Magistrate Judge Matthew P. Brookman in the Southern District as Case no. 1:17-cv-00491-TWP-MPB.