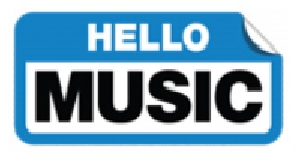 Fort Wayne, Indiana – Indiana intellectual property lawyers for Plaintiff Sweetwater Sound, Inc. ("Sweetwater") of Fort Wayne, Indiana filed an intellectual property lawsuit in the Northern District of Indiana.
Plaintiff alleges that Defendant Hello Music, LLC of Austin, Texas infringed its trademarks, which have registered by the U.S. Patent and Trademark Office as Trademark Nos. 3,652,255 and 3,652,249. In addition, Sweetwater Sound contends that Hello Music infringed its copyright, issued by the U.S. Copyright Office as TX 8-064-067, which protects the contents of its website. Other counts of alleged wrongdoing, including claims under Indiana law, have been asserted.
Hello Music is accused of duplicating copyrighted content from Sweetwater's website and using that protected content on its own website. Sweetwater contends that part of the content purportedly copied includes the Sweetwater trademark. Sweetwater also asserts that these acts by Hello Music constitute a willful and deliberate attempt to trade on Sweetwater's goodwill.
In the complaint, filed in federal court Friday, the following claims are made:
• Count I: Copyright Infringement
• Count II: Trademark Infringement (False Designation of Origin)
• Count III: Trademark Dilution

• Count IV: Unfair Competition
Sweetwater asks the court to grant equitable relief, including the destruction of infringing materials. It also seeks actual and treble damages, disgorgement of all profits that resulted from infringing acts, litigation costs and attorneys' fees.
The case was assigned to Judge Theresa Springmann and Magistrate Judge Susan L. Collins in the Northern District of Indiana and assigned Case No. 1:16-cv-00093-TLS-SLC.