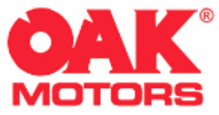 Indianapolis, Indiana – Plaintiff Oak Motors, Inc. of Anderson, Indiana ("Oak Indiana") filed a trademark infringement complaint in the Southern District of Indiana alleging that Oak Motors, Inc. of San Mateo, California ("Oak California") is infringing U.S. Trademark Registration No. 4,487,991, which was issued by the U.S. Patent and Trademark Office.
Plaintiff Oak Indiana, a used-car dealership, has three locations in Indianapolis as well as a location in Anderson, Indiana and another in Muncie, Indiana. It focuses on offering cars to "customers with credit challenges." It has commenced trademark litigation against a California-based used-car dealership that offers primarily luxury-brand vehicles.
Plaintiff contends that, by using "Oak Motors" to promote its business, Oak California intended to cause, and has caused, initial interest confusion and actual confusion among consumers and potential consumers. Oak Indiana asserts that Oak California's actions are an intentional attempt to trade off the goodwill of Oak Indiana.
In addition to Oak California's use of "Oak Motors" as a business name, Oak Indiana also complains of Defendant's use of three websites, http://oakmotorsusa.com/, http://oakmotorsinc.com/ and http://www.oakmotorsca.com/default.aspx, claiming that the use of those websites is calculated to create consumer confusion regarding whether the two companies are related.
In this federal lawsuit, filed by Indiana trademark lawyers for Oak Indiana, the following claims are asserted:
• Count I: False Designation of Origin and False Description – 15 U.S.C. §1125(a)
• Count II: Common Law Trademark Infringement
• Count III: Unfair Competition
• Count IV: Cybersquatting – 15 U.S.C. §1125(d)

• Count V: Declaratory Judgment
Oak Indiana seeks equitable relief, including the transfer of domain names referencing the "Oak Motors" trademark; Oak California's profits from the sale of all infringing goods; damages, including actual damages, punitive damages, statutory damages and treble damages; costs of litigation and attorneys' fees.
The case was assigned to Judge Jane Magnus Stinson and Magistrate Judge Mark J. Dinsmore in the Southern District of Indiana and assigned Case No. 1:16-cv-0595-JMS-MJD.