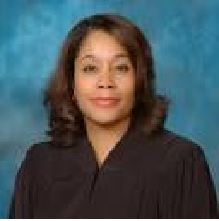 Indianapolis, Indiana – Judge Tanya Walton Pratt (pictured) of the Southern District of Indiana struck a response brief in the matter of Wine & Canvas Development, LLC. v. Theodore Weisser, Christopher Muylle, YN Canvas CA, LLC and Art Uncorked, noting that the brief was both late and longer than permitted.
In 2011, Wine & Canvas Development, LLC ("Wine & Canvas") sued Muylle and others alleging the wrongful use of Wine and Canvas trademarks as well as the breach of non-competition agreements. Muylle counterclaimed against Wine and Canvas asserting abuse of process. In November 2014, after a four-day trial, the jury found for Muylle on all claims and awarded him $270,000.
After the conclusion of the trial, the Indiana trademark lawyer for Muylle petitioned the court for attorneys' fees under § 1117(a) of the Lanham act, which provides that the court may award reasonable attorney fees to the prevailing party in "exceptional cases." Muylle, via his trademark attorney, contended that this case was properly deemed exceptional as a result of the jury's finding of abuse of process by Wine & Canvas. Muylle also noted that "the Court previously determined that 'Wine & Canvas, Mr. Scott, [Ms. McCracken], and Mr. McCracken have flooded the Court with filings which has increased the work expended on the case and Wine & Canvas has filed numerous claims that the Court has found to be without merit.' … And the Court has already sanctioned the Plaintiff not once but three times for failing to comply with discovery or court rules." Muylle asked for $175,882.68 in attorneys' fees.
Wine & Canvas asked for an extension of time to respond to this request, to January 15, 2015, which the court granted. Wine & Canvas subsequently requested an additional extension of time to file its response, specifically asking for a new deadline of January 19, 2015. The court granted this request, also.
Wine & Canvas filed its response brief on January 20, 2015. Muylle's trademark attorney asked the court to strike that brief. The court noted that "[Wine & Canvas'] counsel's repeated disregard for and supposed ignorance of the rules is no excuse, and an apology does not allow counsel to continue to disregard the rules and court orders" and admonished the trademark lawyer for Wine & Canvas for failing to meet his filing deadlines.
The court also noted that, in addition to the untimeliness of the filing, the 40-page brief was also overlong in violation of Local Rule 7-1(e)(1), which limits the length of response briefs to 35 pages.
Consequently, the court granted the motion to strike Wine & Canvas' response brief. The court, however, also granted Wine & Canvas leave to file a belated response to Muylle's petition for attorneys' fees.
This case was assigned to Judge Tanya Walton Pratt and Magistrate Judge Denise K. LaRue of the Southern District of Indiana and assigned Case No. 1:11-cv-01598-TWP-DKL.