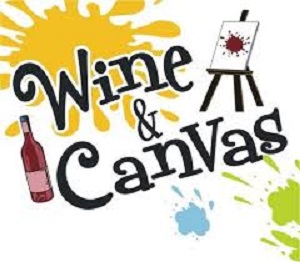 Indianapolis, Indiana – In the trademark lawsuit between of Plaintiff Wine & Canvas Development, LLC ("WNC") and Defendants Christopher Muylle, Theodore Weisser, YN Canvas CA, LLC and Weisser Management Group, LLC, the Southern District of Indiana found that Plaintiffs had engaged in abuse of process and awarded an additional $175,882.68 in attorneys' fees and costs to Defendant Muylle.
Plaintiff WNC sued Defendants in 2011 on allegations of trademark infringement and false designation of origin after disputes arose regarding the parties' franchising agreement. Defendants counterclaimed for abuse of process against WNC and its principals Anthony Scott ("Scott"), Tamara McCracken Scott ("Ms. McCracken"), and Donald McCracken ("Mr. McCracken").
Following a November 2014 trial, the jury found in favor of Defendant Muylle, returning a verdict that there had been no trademark infringement or false designation of origin by Muylle. The jury also found for Muylle on his claim of abuse of process. It awarded him $81,000 from WNC, $81,000 from Scott, $81,000 from Ms. McCracken, and $27,000 from Mr. McCracken.
In this order, the court ruled on Muylle's most recent petition for attorneys' fees. These fees had been incurred after September 30, 2014 and consisted of attorneys' fees that had been neither requested from the jury nor already paid as part of any of three prior payments of Muylle's attorneys' fees that had earlier been awarded by the court as sanctions against Plaintiff for failing to follow discovery or court rules.
The court evaluated both whether the fees should be awarded and, if so, whether the amount requested, $175,882.68, was reasonable. Under Seventh Circuit jurisprudence, attorneys' fees are available when a trademark infringement lawsuit is deemed to be "exceptional." An example of such an exceptional circumstance under the Lanham Act would be if the plaintiff lost and was also guilty of abuse of process.
The Plaintiff in this litigation lost. At trial, Muylle contended that the trademark infringement lawsuit had been brought for the purpose of causing him to incur considerable litigation costs to put on a defense and, thus, force the closing of the business. Muylle claimed that Scott had told him during a telephone conversation that Scott expected to lose the lawsuit against Muylle but that winning was not the goal of the litigation. Instead his goal was to put Defendants out of business. The jury found that Plaintiff had engaged in abuse of process.
The court also considered whether the amount of the fees was unreasonable. Judge Walton Pratt admitted that, at first blush, the fees did seem questionable for two months of legal services. Upon reviewing the detailed time records, however, the court found that neither the amount of time nor the rates charged per hour were unreasonable. The full amount of attorneys' fees was awarded to Defendant.
District Judge Tanya Walton Pratt is presiding over this litigation, Case No. 1:11-cv-01598-TWP-DKL.