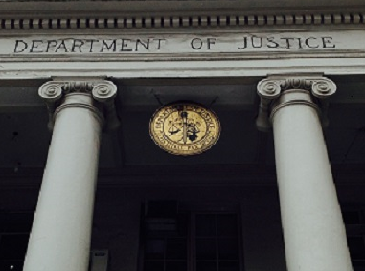 Washington, D.C. – The Justice Department has announced a new approach to combat intellectual property crimes. Grants to state and local law enforcement agencies totaling more than $3.2 million were also announced.
Attorney General Loretta E. Lynch stated recently that the Justice Department will launch a new collaborative strategy to partner more closely with businesses in intellectual property enforcement efforts. Additionally, over $3.2 million will be awarded to ten jurisdictions to support state and local task forces in the training, prevention, enforcement and prosecution of intellectual property theft and infringement crimes.
"The digital age has revolutionized how we share information, store data, make purchases and develop products, requiring law enforcement to strengthen our defenses against cybercrime – one of my top priorities as Attorney General," said Attorney General Lynch. "High-profile instances of hacking – even against large companies like Sony and Target – have demonstrated the seriousness of the threat all businesses face and have underscored the potential for sophisticated adversaries to inflict real and lasting harm."
The new FBI collaborative strategy builds upon the work previously done by the department while also working with industry partners to make enforcement efforts more effective. As part of the strategy, the FBI will partner with third-party marketplaces to ensure that they have the right analytical tools and techniques to combat intellectual property concerns on their websites. The bureau also will serve as a bridge between brand owners and third-party marketplaces in an effort to mitigate instances of the manufacture, distribution, advertising and sale of counterfeit products. This new strategy will help law enforcement and companies better identify, prioritize and disrupt the manufacturing, distribution, advertising and sale of counterfeit products. Crimes will then be investigated by the FBI and other partners of the National Intellectual Property Rights Coordination Center and finally prosecuted by the Justice Department.
Further, the Office of Justice Program's Intellectual Property Enforcement Program ("IPEP") will award $3.2 million in grants to aid state and local law enforcement in addressing intellectual property crimes.
Local award recipients announced included the following:
City of Austin Police Department: $400,000
City of Hartford Police Department: $399,545
Cook County State Attorney's Office: $400,000
Baltimore County Police Department: $120,174
North Carolina Department of Secretary of State: $367,076
New Jersey State Police: $269,619
City of Phoenix Police Department: $253,129
City of Portland Police Department: $373,569
Virginia State Police: $253,128
City of San Antonio Police Department: $400,000
Since IPEP's establishment in 2009, the department has invested nearly $14.8 million for 41 task forces across the country. These grants have supported the arrests of 3,522 individuals, the dismantling of 1,882 piracy or counterfeiting organizations and the seizure of $266,164,989 in counterfeit property, other property and currency in conjunction with IP enforcement operations.
The department also launched a new intellectual property website http://www.justice.gov/iptf to serve as a both a resource to companies facing intellectual property challenges as well as a mechanism to educate the public on how intellectual property theft is a growing threat to the country's public safety and economic well-being.
Practice Tip: Intellectual property theft refers to the violation of criminal laws that protect copyrights, patents, trademarks and other forms of intellectual property and trade secrets both in the United State and abroad. Faulty and counterfeit products are often sold to unsuspecting consumers and can pose a significant threat to their health and safety. In a few circumstances, these activities are used to fund dangerous or violent criminal enterprises or organized crime networks.