South Bend, Indiana – Indiana trademark attorneys for Plaintiff Barrington Music Products, Inc. of Niles, Michigan filed a trademark infringement lawsuit in the Northern District of Indiana. The Defendants in the litigation are Guitar Center Stores, Inc. of Westlake Village, California; Music & Arts Centers of Bel Air, Maryland, which is owned by Guitar Center; and Eastman Music Company of Pomona, California.
Plaintiff Barrington Music Products offers musical instruments, specifically featuring its "Roy
Benson" and "L.A. Sax" lines. Defendant Guitar Center has been in business more than 50 years and advertises itself as "the world's largest retailer of guitars, amplifiers, drums, keyboards, recording, live sound, DJ, and lighting equipment." It has more than 260 stores across the United States. Defendant Music & Arts offers musical instrument for sale, as well as offering repairs, rentals and instruction at its various locations nationwide. Defendant Eastman Music Company, which offers musical instruments globally, has been in business for more than 20 years.
The trademarks at issue in the lawsuit are U.S. Trademark Registration Nos. 3,831,402 and 3,831,403. They have been registered with the U.S. Patent and Trademark Office and cover VENTO both as a standard character trademark and as a stylized trademark.
Defendants are accused of trademark infringement, trademark dilution by blurring, unfair competition via passing off and trade name infringement of the VENTO trademark due to their marketing of wind instruments under the name "Ventus," which means "wind" in Latin. Defendant's "Vento" is Italian for "wind."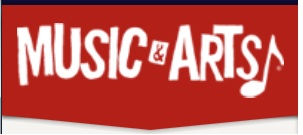 Plaintiff contends that it is "common knowledge that the English translations of VENTUS and VENTO are the same." Plaintiff also asserts that Defendants use the Ventus mark with the intent to deceive consumers by causing them to believe that Defendants' Ventus products are related to Plaintiff's Vento products. Plaintiff claims that the use of the Ventus mark has caused, and will continue to cause, consumer confusion.
In this lawsuit, the following causes of action are alleged:
• Count I: Federal Trademark Infringement – Lanham Act (15 U.S.C. § 1114)
• Count II: Federal Unfair Competition – Lanham Act (15 U.S.C. § 1125(a))
• Count III: False Designation of Origin – Lanham Act (15 U.S.C. § 1125(a)(1)(B))
• Count IV: Federal Trademark Dilution – Lanham Act (15 U.S.C. § 1125(c))
• Count V: Trade Name Infringement under Indiana Common Law

• Count VI: Passing Off in Violation of Indiana's Unfair Competition Doctrine
Barrington seeks equitable relief along with damages, including punitive damages, costs and attorneys' fees.
This case was assigned to Judge Robert L. Miller, Jr. and Magistrate Judge Christopher A. Nuechterlein and given Case No. 3:16-cv-00006.