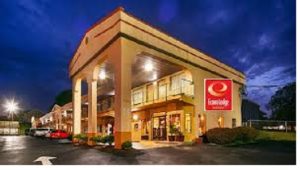 Lafayette, Indiana – Choice Hotels International, Inc. of Rockville, Maryland sued in the Northern District of Indiana alleging trademark infringement under federal and Indiana law.
Choice Hotels is in the business of franchising hotels.  It offers hotel and motel services under the following brands: CAMBRIA HOTELS & SUITES®, COMFORT INN®, COMFORT SUITES®, QUALITY®, SLEEP IN®, CLARION®, MAINSTAY SUITES®, SUBURBAN EXTENDED STAY HOTEL®, ECONO LODGE®, and RODEWAY INN®.
At issue in this Indiana trademark litigation is the Econo Lodge family of trademarks.  These trademarks include U.S. Trademark Nos.:
Defendants in the lawsuit are Ikonkar Investments Incorporation and Anil Gabba, both of Lafayette, Indiana.  In August 2013, Choice Hotels entered into a franchise agreement with Ikonkar that permitted Ikonkar to operate an Econo lodge hotel franchise in Lafayette, Indiana.
In this federal lawsuit, filed by a trademark lawyer for Choice Hotels, Defendants are accused of breaching the franchise agreement, resulting in the termination of their license to operate the hotel using the Econo Lodge trademarks.  Plaintiff contends that, despite this termination and instructions to Defendants to cease identifying the hotel as an Econo Lodge hotel, Ikonkar has willfully continued to use one or more of the Econo Lodge family of trademarks.
Choice Hotels lists the following counts in this Indiana trademark complaint:
Infringement of Federally Registered Trademark (15 U.S.C. §1114)
False Designation of Origin (15 U.S.C. §1125(a))
Indiana State Law Trademark Infringement
Indiana Unfair Competition Law
Breach of Franchise Agreement
Plaintiff is seeking compensatory damages of $138,444.33 for franchise and related fees, outstanding travel agent commission fees, and lost profits.  Plaintiff also seeks damages for other alleged harm done to its trademarks and asks the court to treble the amount awarded "in view of the defendants' knowing, intentional, wanton and willful infringements."  Finally, Plaintiff requests a declaration that Ikonkar has infringed, injunctive relief, and an award of attorney's fees and costs.
The case was assigned to District Judge Philip P. Simon and Magistrate Judge John E. Martin in the Northern District and assigned Case No. 4:17-cv-00020-PPS-JEM.