Indianapolis, Indiana – Indiana trademark attorneys for Harmony School Corporation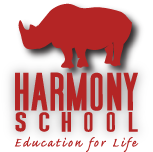 ("Harmony") of Bloomington, Indiana, filed a trademark infringement lawsuit in the Southern District of Indiana alleging, inter alia, that School Reform Initiative, Inc. ("SRI") of Lakewood, Colorado infringed its service mark "Critical Friends Group," Trademark Registration No. 2,925,985, which has been registered with the United States Trademark Office.
Established in 1974, Harmony is an Indiana non-profit corporation that seeks "to prepare young people to live in and contribute to a heterogeneous democratic country." Among its programs is its National School Reform Faculty ("NSRF"), a program designed to develop skills in teachers that will then enable children to learn more effectively. Harmony claims ownership of a service mark in "Critical Friends Group," as used in connection with providing training in the field of improving teaching skills. "Critical Friends Group" is also referred to as CFG. In addition to the rights conferred by federal registration, Harmony asserts common law trademark rights in the marks through actual use in interstate commerce beginning no later than 2000 and continuing since.
Defendant SRI is also a non-profit organization. It is dedicated to creating transformational learning communities committed to educational equity and excellence. Harmony asserts that SRI is a direct competitor in the business of professional development within the field of education. SRI is accused of having infringed marks belonging to Harmony.
Gene Thompson-Grove is asserted to have worked for Harmony from 2000 to 2009. During that time, Harmony claims that Thompson-Grove was actively involved in Harmony's use and federal registration of the Critical Friends Group mark. Harmony also contends that, immediately after discontinuing her work for Harmony, Thompson-Grove began working with SRI. Harmony indicates that, around this time, the alleged infringement of the Critical Friends Group and CFG marks began.
In March 2014, Harmony demanded that SRI cease and desist using the Critical Friends Group mark. It claims that infringement continued.
In this Indiana trademark lawsuit, Harmony accuses SRI of having willful intent to deceive the public as to the ownership of the mark, the source of the services, or both. It states that it has incurred substantial damages and irreparable injury as a result of SRI's alleged infringement. In its complaint, filed by Indiana trademark lawyers, Harmony asserts the following causes of action:
• Federal Trademark Infringement in Violation of § 32 of the Lanham Act
• Unfair Competition in Violation of § 43(a) of the Lanham Act
• Common Law Trademark Infringement
• Common Law Unfair Competition
Harmony asks the court for injunctive relief, including the destruction of materials determined to be infringing and removal of infringing marks from digital media; damages, including treble damages to reflect the deliberateness and willfulness of SRI's actions; costs and attorneys' fees.
Practice Tip: There used to be an unspoken rule that organizations operated with the primary objective of public service ought to go out of their way to "get along" with similar organizations. That notion seems to be dissipating. Instead, trademark infringement litigation and other legal disputes between non-profit organizations, once relatively rare, have increased in recent years. Among the organizations issuing cease-and-desist letters and/or initiating intellectual property litigation are some of the largest non-profit organizations in the United States: Susan G. Komen, the Lance Armstrong Foundation and Wounded Warrior Project.
The case was filed by Robert S. Meitus and Matthew J. Clark of Meitus Gelbert Rose LLP and Constance R. Lindman of SmithAmundsen, LLC. The case was assigned to Judge Tanya Walton Pratt and Magistrate Judge Tim A. Baker in the Southern District of Indiana and assigned Case No. 1:14-cv-00870-TWP-TAB.