Fort Wayne, Indiana – Attorneys for Plaintiff, North American Van Lines, Inc. ("NAVL") of Fort Wayne, Indiana filed suit in the Northern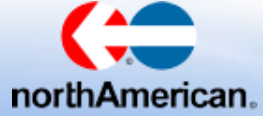 District of Indiana alleging that Defendant, North America Moving & Storage, Inc. of Miami Beach, Florida infringed its rights in United States Trademark Registration No. 917,431 for the mark "NORTHAMERICAN". Plaintiff is seeking damages, exemplary damages, punitive damages, attorney's fees, pre-judgment and post-judgment interest.
Counts one and two of the Plaintiff's Complaint allege Federal Trademark Infringement and Federal Unfair Competition, both under the Lanham Act. Plaintiffs allege that the Defendant's use of "NORTH AMERICA" and "NORTH AMERICA MOVING SYSTEMS" ("Infringing Marks") has caused and will continue to cause confusion, deception, and mistake by giving the impression that the Defendant's services originate from the Plaintiff or are associated with the Plaintiff. Further, Plaintiffs claim there has been actual consumer confusion as to the source of transportation services sold and advertised by the Defendant. NAVL also asserts that Defendant has taken part in multiple deceptive acts including making false representations, false descriptions, and false designations of origin of its services, providing for unfair competition.
Count three claims that Defendant registered and is using the northamericamoving.com domain name in bad faith under the Anticybersquatting Consumer Protection Act. NAVL alleges that Defendant is using the name without their permission and that Defendant's intent in registering and using the domain name was and is to divert consumers from NAVL's own websites. Count four of the Complaint alleges Indiana Trademark Infringement for Defendant's use of a reproduction, colorable imitation, or copy of NAVL's marks in connection with the sale, or offer of, distribution, and advertising of goods and services. Finally, Count five alleges Common Law Unfair Competition for consumer confusion and deception by Defendant's use of the Infringing Marks.
The case was assigned to Chief Judge Theresa Lazar Springmann and Magistrate Judge Susan L. Collins in the Northern District and assigned Case 1:18-cv-00196-TLS-SLC.