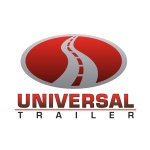 South Bend, Indiana – An Indiana trademark attorney for Plaintiff Heartland Recreational Vehicles, LLC of Elkhart, Indiana filed a declaratory judgment lawsuit in the Northern District of Indiana. Defendant is Universal Trailer Cargo Group, Inc., which also does business as Haulmark Trailers. Haulmark Trailers operates locations in Elkhart and Bristol, Indiana.
Plaintiff states that Defendant Haulmark has manufactured and sold race car trailers that are offered under the trademark THE EDGE. Recreational vehicles manufactured and sold by Plaintiff Heartland under the brand EDGE are alleged by Defendant to infringe upon Defendant's trademark rights.
At issue in the litigation is Haulmark's trademark, U.S. Trademark Registration No. 3,338,373 for the brand THE EDGE, which applies to "towage storage trailers." Also at issue is Plaintiff's pending trademark registration, Application No. 86/768,274 for the brand EDGE, as applied to "recreational vehicles, namely fifth wheels; recreational vehicles, namely toy haulers; recreational vehicles, namely travel trailers."
While Heartland's application was passed to publication without any objection by the U.S. Patent and Trademark Office's trademark examining attorney, Haulmark later informed Heartland that it was opposing the registration of EDGE as applied to Heartland's goods. A trademark lawyer for Haulmark threatened litigation for "federal claims for trademark infringement" if Heartland did not cease and desist use of the EDGE trademark.
Plaintiff Heartland seeks a declaratory judgment, stating that Haulmark's threat of litigation has made the dispute ripe for judicial resolution. It asks the court to conclude, given "the actual use of the term EDGE by the parties, the differences between the goods and the markets for the goods of each party to which that term is applied, as well as the price of the respective goods and the channels of trade for each party's goods," that there is no likelihood of consumer confusion arising from Heartland's concurrent use of EDGE as a trademark for its goods.
Heartland asks the court to declare that its use of the term EDGE, as applied to its products, is not an infringement upon any of UTC's rights and that Haulmark's THE EDGE trademark should not be construed so broadly as to cover recreational vehicles.
This case has been assigned to Judge Theresa L. Springmann and Magistrate Judge Christopher A. Nuechterlein in the Northern District of Indiana, and assigned Case No. 3:16-cv-00255-TLS-CAN.