Evansville, Ind. – John Bauer of Vanderburgh County, Ind. filed a patent infringement suit alleging that Wildgame Innovations, LLC of Broussard, La. infringed Patent No. 7,241,195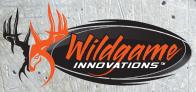 (the "'195 Patent") which has been issued by the U.S. Patent Office.
Bauer is listed as the owner of the '195 Patent entitled "Game Call Striker."  Patent attorneys for Bauer filed suit in the Southern District of Indiana alleging that Wildgame has been, and still is, infringing the '195 Patent by making, using, selling, offering for sale, and/or importing "knock-off" game calls and inducing others to do likewise.  One example of a knock-off, contends Bauer, is Wildgame's "Run-n-Gun" game call.
Bauer alleges that Wildgame's infringement has been, and continues to be, intentional, willful, deliberate and with conscious disregard for his intellectual property rights.  He seeks a declaration that the '195 Patent has been infringed; an accounting of all of Wildgame's gains, profits, and advantages realized from its alleged infringement of the '195 Patent; lost profits and a reasonable royalty for the allegedly infringing activity; an injunction against further infringement; costs; attorneys' fees and pre-judgment interest.  Bauer also asks the court for a determination that Wildgame infringed in a willful, intentional, and deliberate manner and for treble damages pursuant to that finding.
 Practice Tip: According to a recent survey conducted by the American Intellectual Property Law Association, even a "small" patent-infringement lawsuit (one with less than $1 million at risk) has a median litigation cost of $650,000 – and that is separate from any damages that might have to be paid at the conclusion of the litigation.  If you are unsure whether a product you are launching might infringe on another's patent, consider having your patent attorney conduct a "freedom-to-operate" (FTO) search beforehand.
This case has been assigned to The Honorable Chief Judge Richard L. Young and Magistrate Judge William G. Hussmann in the Southern District of Indiana, and assigned Case No. 3:13-cv-44.
Filed: March 27, 2013 as 3:2013cv00044 Updated: March 27, 2013 22:41:01
Plaintiff: JOHN E. BAUER
Defendant: WILDGAME INNOVATIONS, LLC
Cause Of Action: Patent Infringement
Court: Seventh Circuit > Indiana > Southern District Court
Type: Intellectual Property > Patent