Hammond; IN – Trademark attorneys for Mortar Net of Burns Harbor, Indiana filed a trademark infringement suit in alleging Keene Building Products of Mayfield Heights, Ohio infringed trademark registration nos. 3,571,383 and 3,571,384, which have been registered with the US Trademark Office.
Mortar designs and sells construction products and building materials. One of its products is called Mortar Net and has been sold by the company since 1993 for use in masonry. The mark in question is associated with the Mortar Net product. The Mortar Net's dovetail shape has industry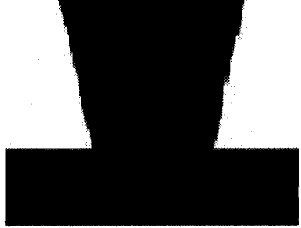 recognition, and the shape has been registered as a trademark. The complaint alleges that Keene is offering products for sale that infringe Mortar's trademarks on Keene's website. Keene's allegedly infringing product is called Keystone. The complaint makes claims of trademark infringement, trade dress infringement, false designation of origin, and unfair competition. Mortar seeks an injunction, an order requiring the destruction of all of Keene's keystone products, damages, attorney fees and costs.
Practice Tip: The trademarked image is simply a black colored shape. It doesn't seem to indicate any particular brand or product. There are likely issues about whether the trademark of the shape can be validly enforced.
This case has been assigned to Judge Joseph Van Bokkelen and Magistrate Judge Paul Cherry in the Northern District of Indiana, and assigned Case No. 2:12-cv-00148-JVB-PRC.