Fort Wayne, IN – The Northern District of Indiana has denied a Motion to Amend a Stipulated Protective Order in a patent infringement case. Romary Associates Inc. of Fort Wayne, Indiana had filed a patent infringement lawsuit in the Northern District of Indiana alleging that KIBBI LLC d/b/a Renegade Custom Coaches and Trailers, McKibbin Enterprises, Inc. and KIBBI, Inc. all of Bristol, Indiana infringed patent no. 7,475,809,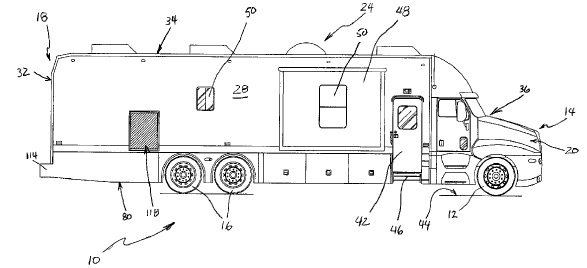 MOBILE BANKING VEHICLE, which has been issued by the US Patent Office. The invention is essentially a bank branch that can be.
The parties entered a Stipulated Protective Order in February 2011. Romary had moved to have the stipulated protective order amended to have certain "strategic" information designated "Highly Confidential – Outside Attorneys' Eyes Only." The original protective order allows the other party's attorneys as well as officers and employees to view confidential information. Romary now argued that KIBBI is seeking market analysis and strategic planning documents in discovery and that such document should be subject to heightened protection. Romary argued this type of disclosure was not foreseeable.
The court, in summary, held that these types of disclosures should have been foreseeable to Romary when the original protective order was entered. Therefore, the court failed to find "good cause to amend the protective order.
Practice Tip: This case raises issues of how litigation can cause trade secret protection to be impaired if a protective order is not carefully drafted. Protective orders, which can designate certain trade secrets "attorneys' eyes only," are intended to prevent the disclosure of trade secrets and other intellectual property.

This case was assigned to Magistrate Judge Roger Cosbey, Northern District of Indiana, and assigned Case No. 1:10-cv-00376-JD-RBC.Opinion and Order