Hammond, Indiana – Tyler Research Corporation ("TRC"), the Plaintiff, filed suit against the Defendants, Envacon, Inc., Kieran Bozman, and JKKB Holding Corporation, alleging infringement of its rights in United States Patent No. 6,273,053 (the "'053 Patent"). After amending the Complaint, the Defendants filed a Motion to Dismiss First Amended Complaint Pursuant to Forum Non-Conveniens.
TRC is apparently a Pennsylvania corporation having its principal place of business in Alberta, Canada. According to the Opinion of the Court, Envacon, Inc. and JKKB Holding Corporation are both Canadian entities and Kieran Bozman resides in Canada.
Forum non conveniens allows a district court to dismiss a case "in order to best service the convenience of the parties and the ends of justice." Stroitelstvo Bulgaria Ltd. v. Bulgarian-American Enter. Fund, 589 F.3d 417, 421 (7th Cir. 2009) (citing Clerides v. Boeing Co., 534 F.3d 623, 627–28 (7th Cir. 2008)). The Court in this case found that while a "Canadian court is unlikely to adjudicate a claim for the infringement of a United States patent," TRC could still bring a claim for infringement of its Canadian patent and a claim for breach of contract, "which alone would remedy the alleged wrong." Opinion at p. 9. After finding an alternative forum is available for the case, the Court conducted an analysis and found the public interest and private interests of the parties would be best served by dismissing the case and allowing it to proceed in Canada. Therefore, the Court granted the Defendants' Motion to Dismiss.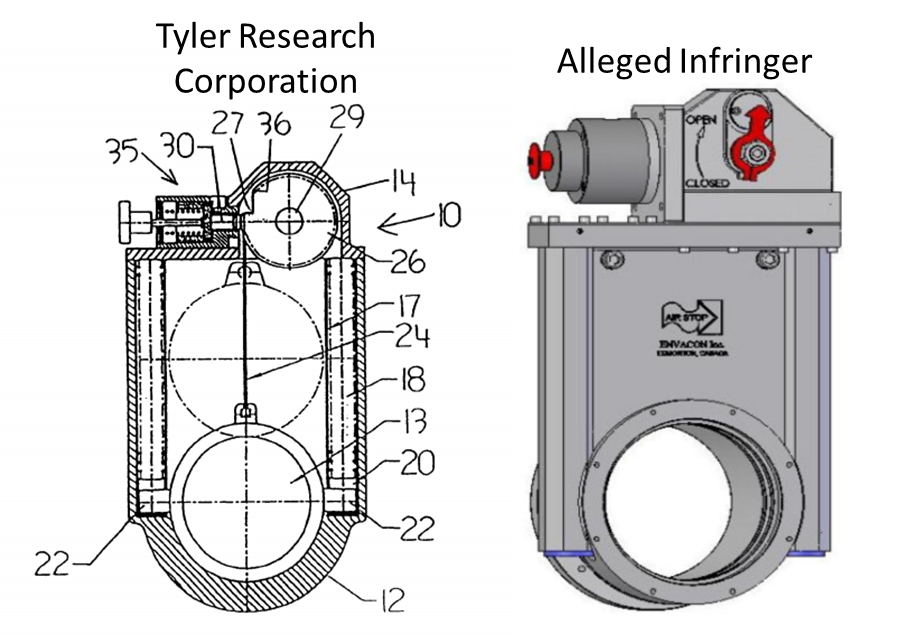 The case was assigned to Judge Theresa Lazar Springmann and Magistrate Judge John E. Martin in the Northern District of Indiana and assigned Case No. 4:19-cv-00010-TLS-JEM