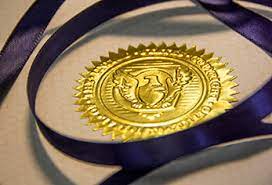 Portland, Indiana – Plaintiff Alexander Bayonne Stross ('Stross") has filed suit against Defendants, Lynn Boolman Auto Sales Limited Liability Company and CARSFORSALE.COM, INC. for Copyright Infringement, Removal of Copyright Management Information and Addition of False Copyright Management Information.
According to the Complaint, Stross was inspired by the growth and development of his hometown Austin, Texas to become a professional photographer. He centers his expertise on complicated architectural and landscape photography. Per the StrossStock website, Stross was nominated and accepted as a professional member of the American Society of Photographers in 2016. He received his B.S. in Computer Science at the University of Texas at Austin and has since combined his love for photographic art and computer science by building an online system to help protect artists' works on the internet.
Defendant, Lynn Boolman Auto Sales is a used car dealership located in Portland, Indiana created in 2013, per the Indiana Secretary of State. They tout to be a family owned local car business always looking to give the best deal.
Defendant, CARSFORSALE.COM, INC, founded over 20 years ago, is an online auto marketplace operating out of Sioux Falls, South Dakota. Per their website, their goal is to empower customers to find exactly what they need with a click of the button, because car shopping should be as fun as the drive. They serve over 100 million shoppers annually and work directly with over 22,500 dealerships nationwide.
According to the Complaint, Stross created the photograph entitled Plenty of Trees (the "Photograph") in 2008 and registered it with the United States Copyright Office. A Copyright Registration was issued on December 15, 2008 under Register Number VAu 989-644.  At the time Stross created the Photograph, he applied copyright management information to the bottom right corner.  Allegedly, the Defendants copied the work, removed the copyright management information, placed their business information atop of the photograph and distributed the work on the internet to promote the sale of goods and services of their auto sales businesses.
As Stross did not license the right to use the Photograph to the Defendants, he seeks a judgment for direct copyright infringement in violation of 17 U.S.C. § 501, damages pursuant to 17 U.S.C. § 504, attorneys' fees and costs, and pre and post judgement interest.
Cases of copyright infringement are not uncommon in Federal Courts, and can involve various types of copyrighted material, including photographs, music, and literary works.  In order to prove copyright infringement, the Plaintiff must establish ownership of a valid copyright and demonstrate that the Defendant copied the copyrighted material without permission.
The case was assigned to Judge Damon R. Leichty and Magistrate Judge Michael G. Gotsch, Sr. in the South Bend Division of the Northern District of Indiana and assigned Case No. 3:23-cv-00061-DRL-MG.