New Jersey – Plaintiff Christopher Sadowski is suing Defendant Restoration 1 By J&D, LLC, of New Palestine, Indiana, over violation of the Copyright Act, 17 U.S.C. § 501, for allegedly reproducing, distributing, and publicly displaying Sadowski's intellectual property for its own commercial purposes.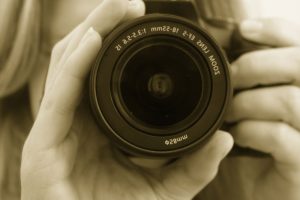 According to the claim, Sadowski is an award-winning photojournalist with 19 years of experience in documenting ordinary life and the human condition through photography. His work has been commissioned in magazines and newspapers such as the New York Post, Daily Mail Online, Reader's Digest, USA Today, New York Times, Fox News, CBS News, NBC News, Boston Globe, Boston Herald, Los Angeles Times, Newsweek Magazine, and People Magazine.  The complaint states that while the Plaintiff does sell limited, one-time use licenses to customers, he always retains copyright ownership of the photographs.
The suit accuses Restoration 1, a property damage restoration company, of using Sadowski's photograph of Christmas lights on the Restoration 1 website without the proper licensing or permission to do so.  The Plaintiff claims that the Defendant has never been licensed to use the photograph and upon learning of its unauthorized use, the Defendant has not been willing to negotiate a reasonable license for it. Furthermore, the complaint states that Restoration 1 displays a copyright disclaimer ("Copyright © 2017") on the page of the website that contains the photo, allegedly asserting that Restoration 1 owns the rights to everything on the webpage, including the photo in question.