Chicago, Illinois – The United States Court of Appeals for the Seventh Circuit affirmed the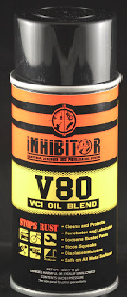 ruling of the United States District Court for the Northern District of Illinois, Western Division in the matter of Sorenson v. WD-40 Company, holding that WD-40's use of "inhibitor" and a crosshair graphic on its product labels did not constitute trademark infringement.
Plaintiff Jeffrey Sorensen founded and is the CEO of a company that produces a line of rust-inhibiting products, which were first sold in 1997. These products contain a substance called volatile corrosion inhibitor ("VCI"). Sorenson owns a federally registered trademark – THE INHIBITOR – for this line of products. He also claims common-law trademark rights to an orange-and-black crosshair design mark that is associated with these products.
In the trial-court litigation, trademark attorneys for Sorenson accused the WD-40 Company of infringing these two marks with its "Specialist" product line, which was introduced in 2011. One product in this line, the "WD-40 Specialist Long-Term Corrosion Inhibitor," contains VCI and also has a similar purpose to Sorenson's VCI product. On that WD-40 product, both the word "inhibitor" and an orange crosshair design, are used. Sorenson sued alleging trademark infringement and unfair competition.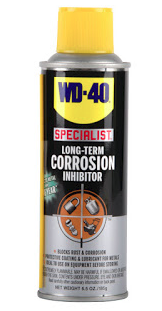 On a motion for summary judgment, the trial court held in favor of WD-40 on all counts. It found that WD-40's use of the word "inhibitor" constituted a non-trademark descriptive fair use. The trial court also held that insufficient evidence to show a likelihood of confusion between the two companies' crosshair graphics had been presented by Sorenson.
The Seventh Circuit affirmed. While it noted that some of the factors in the likelihood-of-confusion analysis supported Sorenson, the "three most important factors–similarity of the marks, bad faith intent, and evidence of actual confusion–all point decisively in favor of WD-40."
The court concluded by noting that "the clear weakness of Sorenson's marks" significantly influenced its decision. Also of particular importance to the court was the dissimilarity of the marks, held the Seventh Circuit, which stated, "because we conclude that no consumer would think that the marks are similar, we cannot imagine any consumer being confused."
The case was assigned to Hon. William J. Bauer, Hon. Joel M. Flaum and Hon. Daniel A. Manion of the United States Court of Appeals for the Seventh Circuit and assigned Case No. 3:12-cv-50417.