South Bend, Indiana – Michigan copyright attorney Paul Nicoletti, on behalf of Countryman Nevada, LLC ("Countryman"), sued in the Northern District of Indiana alleging that 16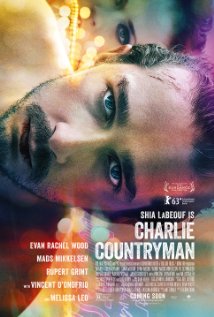 unidentified John Does infringed the copyright of the motion picture "Charlie Countryman," which has been registered by the U.S. Copyright Office. The movie stars Shia LaBeouf, Evan Rachel Wood and Mads Mikkelsen. It was directed by Fredrick Bond.
Countryman alleges that the infringing transfer and copying of this movie, which was released on DVD in January 2014, was accomplished by Defendants using BitTorrent, a peer-to-peer file-sharing protocol. Plaintiff states that the BitTorrent protocol makes even small computers with low bandwidth capable of participating in large data transfers for copying large files such as movies.
In this Indiana lawsuit, the Doe Defendants are accused of deliberately participating in a peer-to-peer "swarm" and illegally reproducing and/or distributing portions of the movie "Countryman" in digital form with other Defendants. Countryman indicates in its complaint that it used geolocation technology to determine that the Doe Defendants were located in Indiana.
The complaint lists a single count: copyright infringement. The copyright lawyer for Plaintiff Countryman asks the court for permanent injunctions prohibiting infringement of Plaintiff's movie by all Doe Defendants; the destruction of all copies of infringing works in any Defendant's control; judgment that Defendants have willfully infringed Plaintiff's copyrighted work; judgment that Defendants have otherwise injured the business reputation and business of Plaintiffs; actual damages or statutory damages; an order impounding all infringing copies of Plaintiff's movie; attorneys' fees and litigation expenses.
Practice Tip: This is at least the second movie starring Shia LaBeouf which is the subject of copyright litigation in Indiana. In October 2013, a similar Indiana lawsuit regarding "The Company You Keep," also starring LaBeouf, was filed in the Southern District of Indiana. That lawsuit was also filed by copyright lawyer Nicoletti. In addition to these lawsuits filed by the owners of the copyrighted movies, LaBeouf seems to have intellectual property concerns of his own, most recently having been served with another cease and desist letter for posts to his Twitter feed.
The case was filed by Paul Nicoletti of Nicoletti Law, PLC. The case was assigned to District Judge Robert Miller and Magistrate Judge Roger Cosbey in the Northern District of Indiana and assigned Case No. 1:14-cv-00019-RLM-RBC.