Indianapolis, IN –Senior Judge Larry J. McKinney of the Southern District of Indiana has allowed an additional patent to be added to a complex patent infringement suit over Ethanol byproducts. The plaintiff in this case, GS CleanTech Corporation of New York, New York had requested to amend its complaint to add infringement claim regarding patent no. 8,008,516, which has been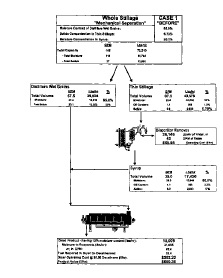 issued by the US Patent Office, to the lawsuit. As orgininally filed, CleanTech had filed a patent infringement lawsuit alleging that twenty-two defendants had infringed patent no. 7,601,858, Method of processing ethanol byproducts and related subsystemsTITLE.
The court describes the '516 patent as a continuation of the '858 patent and directed to the same technology. The '516 patent was issued by the US Patent Office on August 30, 2011. Court found that Cleantech's motion to amend did not involve undue delay, bad faith or a dilatory motive. The court found that adding the '516 patent "serves the goal of furthering the efficient adjudication of the case because the '516 and '858 patents are directed to similar technology and involve similar claim terms." Three defendants objected to the amendment of the complaint, however, the court did not find any of the objections sufficient to prevent the amendment of the complaint.
As we blogged in October 2011, Judge McKinney has already held a Markman hearing: Indiana Court issues Markman Ruling in GS Cleantech v. Big River for Ethanol Processing Patents.
Practice Tip: The litigation over the '858 patent has been pending for several years and involves many parties. This is a very complex case from a procedural standpoint. While the Markman ruling has already been issued, the court's order pointed out that the discovery process has not been started.

This case was assigned to Senior Judge Larry J. McKinney of Southern District of Indiana, and assigned Case No. 1:10-ml-02181-LJM-DHLOrder on Motion to Amend