Indianapolis, IN – The threat of a copyright and trademark infringement lawsuit may have influenced Madonna's playlist for her Super Bowl XXXXVI half time performance at Lucas Oil Stadium in Indianapolis.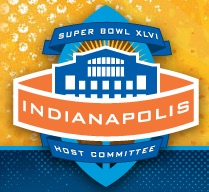 According to reports, Joe Francis, who owns the Girls Gone Wild trademark, sent Madonna a cease-and-desist letter that threatened to sue her if she performed the song from her new album, "MDNA," which is scheduled for release in March.
Joe Francis, founder of the Girls Gone Wild adult entertainment series, owns the rights to trademark registration no. 4,010741 for the mark GIRLS GONE WILD registered with the US Trademark Office.
Madonna's Super Bowl performance did not include the Girls Gone Wild song. Another report states that Madonna never planned to play the allegedly infringing song. As of today's date, a search of Justia.com does not show any pending lawsuits filed by Joe Francis against Madonna.
Practice Tip: Although Madonna did not perform the song at the Super Bowl, she may still be at risk of being sued by Joe Francis because of her use of the Girls Gone Wild mark on her album and in other performances. However, had she performed the song at the Super Bowl, Joe Francis certainly would have argued that his damages were much greater due to the huge audience watching the Super Bowl and Madonna's half time performance.