Grand Rapids, Michigan — Trademark lawyers for Texas Roadhouse, Inc. and Texas Roadhouse Delaware LLC, both of Louisville, Kentucky (collectively, "Texas Roadhouse") sued for trademark infringement in the Western District of Michigan alleging that the Defendants, including those doing business as multiple Texas Corral restaurants located in Indiana (collectively "Texas Corral"), as well as one Amarillo Roadhouse restaurant, also located in Indiana, infringed the service mark TEXAS ROADHOUSE, Trademark Registration Nos. 1,833,533; 2,231,309; and 2,250,966, which have been registered by the U.S. Trademark Office.
Texas Roadhouse operates a Texas-themed restaurant chain.  The first Texas Roadhouse restaurant opened in Clarksville, Indiana in 1993.  As of March 2013, there were 397 Texas Roadhouse restaurants in 47 states and three countries. 
Texas Roadhouse contends that each of the restaurants is required to comply with strict exterior and interior design requirements so that the look and feel is substantially identical across all Texas Roadhouse locations.  It lists three U.S. Service Mark Registrations that include the mark "Texas Roadhouse" and asserts that each of them is incontestable.  Texas Roadhouse also claims ownership of various unregistered marks that include the word "Texas" and "Roadhouse" as well as copyright protection, including a U.S. Copyright registration, of its marquee.  Finally, Texas Roadhouse claims intellectual-property rights in the trade dress of its restaurants, including the look of the exterior design of the building, the interior décor, the music and the menu.

Texas Corral, against which Texas Roadhouse filed this complaint, also operates casual, western-themed, family restaurants. It owns and operates nine restaurant locations doing business under the name "Texas Corral."  A total of ten locations are at issue in this lawsuit.  Six Indiana cities have "Texas Corral" restaurants: Highland, Merrillville, Portage, Michigan City, Martinsville and Shelbyville.  Texas Corral also purportedly owns and operates a location that does business as "Amarillo Roadhouse" in Indiana, which is also at issue in this trademark-infringement lawsuit.  In addition, three other Texas Corral restaurants have been listed in the complaint: two in Michigan and one in Illinois.  
Also listed in the complaint are Paul Switzer, asserted to be the franchisor/licensor of Texas Corral restaurants and Victor Spina, asserted to be a franchisee/licensee.  "John Doe Corp.," a fictitious name intended to represent entities or individuals whose actual identity is not currently known to Texas Roadhouse, is also listed as a Defendant.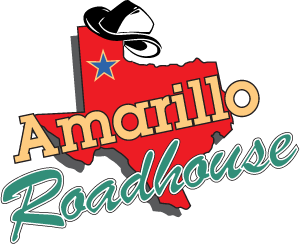 In the complaint, trademark attorneys for Texas Roadhouse assert that Texas Corral and Amarillo Roadhouse routinely use trade dress, trademarks, service marks, trade names, designs or logos that are confusingly similar to or copies of intellectual property owned by Texas Roadhouse.  This purportedly infringing use is asserted to be visible in signage, print and electronic promotional materials, menus, décor, building design and websites.
Texas Roadhouse's complaint against Texas Corral and Amarillo Roadhouse lists the following:
·         Count I: Trade Dress Infringement
·         Count II: Federal Trademark Infringement
·         Count III: Trademark Infringement Under Mich. Comp. Laws § 429.42
·         Count IV: Trademark Infringement Under Ind. Code § 24-2-1-13
·         Count V: Trademark Infringement Under Common Law
·         Count VI: Copyright Infringement Under 17 U.S.C. § 101 et seq.
·         Count VII: Unfair Competition Under Michigan and Indiana Common Law
Texas Roadhouse asks for a judgment that Texas Roadhouse owns enforceable rights in the Texas Roadhouse intellectual property and that all registrations for the Texas Roadhouse intellectual property are valid; a judgment that the Defendants have been and are directly or indirectly infringing the Texas Roadhouse intellectual property; a judgment that the Defendants have been and are engaging in unfair competition by their unauthorized use of the Texas Roadhouse intellectual property; a judgment that Defendants acted deliberately, willfully, intentionally or with malicious intent; an injunction against Defendants prohibiting infringement; damages, including treble damages; a judgment that this case is exceptional and that the Defendants be ordered to pay all of Texas Roadhouse's attorney fees associated with this action pursuant to 15 U.S.C. § 1117 and 17 U.S.C. § 505; and a judgment that the defendants be ordered to pay all costs and expenses incurred by Texas Roadhouse in this action.
Practice Tip:
The U.S. Supreme Court has addressed the requirements for trade dress protection in a similar context.  Two Pesos, Inc. v. Taco Cabana, Inc., 505 U.S. 763 (1992).  At issue in Two Pesos was similar restaurant décor.  Taco Cabana had sued rival Two Pesos for copying the look of its restaurant, described as "a festive eating atmosphere having interior dining and patio areas decorated with artifacts, bright colors, paintings and murals.  The patio includes interior and exterior areas with the interior patio capable of being sealed off from the outside patio by overhead garage doors.  The stepped exterior of the building is a festive and vivid color scheme using top border paint and neon stripes.  Bright awnings and umbrellas continue the theme."  The lawsuit alleged that Two Pesos had imitated this scheme and had thereby infringed on Taco Cabana's trade dress.  Among the issues considered was whether trade dress which was inherently distinctive must also be shown to have secondary meaning to be granted protection under the Lanham Act.  The Supreme Court held that trade dress which is inherently distinctive is protectable under § 43(a) of the Lanham Act without a showing that it has acquired secondary meaning, since such trade dress itself is capable of identifying products or services as coming from a specific source.
Also at issue in this case, among other matters, will be the eligibility of the words "Texas" and "Roadhouse" for protection under federal and Indiana intellectual-property laws.  Under the Lanham Act, a federal law, the holder of a mark may ask the United States Patent and Trademark Office to register the mark on the principal register.  15 U.S.C.A. § 1051, et seq.  Marks that are "primarily descriptive" and "primarily geographically descriptive" of the goods or services with which they are associated are not eligible for registration on the principal register unless they have "become distinctive of the applicant's goods in commerce."  15 U.S.C.A. § 1052(e), (f).  Thus, registration of a descriptive mark on the principal register requires a showing of secondary meaning.
Although the Lanham Act protects both registered and unregistered marks, registration is desirable because it constitutes prima facie evidence of the mark's validity.  See 15 U.S.C.A. §§ 1057(b), 1115(a).  Thus, federal registration of a mark "'entitles the plaintiff to a presumption that its registered trademark is not merely descriptive or generic, or, if merely descriptive, is accorded secondary meaning.'"  The plaintiff bears the burden, however, of establishing that an unregistered mark is entitled to protection.
The Indiana Trademark Act is similar, and in some respects identical, to the Lanham Act. Although Indiana's body of trademark law is relatively undeveloped, the General Assembly has specified that the Indiana Trademark Act "is intended to provide a system of state trademark registration and protection that is consistent with the federal system of trademark registration and protection under the Trademark Act of 1946."  Ind. Code Ann. § 24-2-1-0.5. Moreover, "[a] judicial or an administrative interpretation of a provision of the federal Trademark Act may be considered as persuasive authority in construing a provision of the Indiana Trademark Act.
The Indiana Trademark Act's definitions of "trademark" and "service mark" track the Lanham Act's definitions of those terms nearly verbatim.  See I.C. § 24-2-1-2(8), (9). Like the Lanham Act, the Indiana Trademark Act does not adversely affect common-law trademark rights.  See I.C. § 24-2-1-15.  Registration of a trademark or service mark with the office of the Indiana Secretary of State provides a registrant with a remedy for the infringement thereof under the Indiana Trademark Act.  I.C. § 24-2-1-14(a).  Like the Lanham Act, the Indiana Trademark Act prohibits the registration of marks that are "primarily geographically descriptive or deceptively geographically misdescriptive of the goods or services[.]"  I.C. § 24-2-1-3.  This provision does not, however, prevent the registration of a mark that is used in Indiana by the applicant and has become distinctive of the applicant's goods or services.  In other words, a geographically descriptive mark may be registered under the Indiana Trademark Act if it has acquired secondary meaning.

This case has been assigned to Judge Janet T. Neff in the Western District of Michigan and assigned Case No. 1:13-cv-00882-JTN.