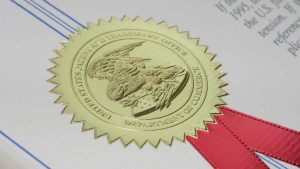 The United States Patent and Trademark Office ("USPTO") has seen a historic surge of new trademark filings over the past year, along with an increase in suspicious submissions ranging from inaccurate to fraudulent.
On January 5, 2022 the USPTO posted a Federal Register Notice that the Commissioner for Trademarks has established an administrative process for investigating submissions filed with the USPTO in trademark matters that appear to violate the Trademark Rules of Practice, including the rules concerning signatures, certificates, and representation of others in trademark matter before the USPTO and/or the USPTO website's Terms of Use; and imposing sanctions, as appropriate.  Under this process, when a submission appears to violate the Trademark Rules of Practice or the USPTO website's Terms of Use, the USPTO will issue administrative orders that may result in sanctions being imposed. Sanctions may include:
Striking submissions
Precluding parties from appearing before the USPTO
Terminating USPTO.gov accounts
Terminating proceedings
The USPTO has implemented other tools to fight against inaccurate and/or fraudulent submissions.  In its Post-Registration Proof of Use Audit Program, a fee penalty was implemented for those filing inaccurate claims-of-use in their filings to maintain their registrations.
The Trademark Modernization Act of 2020 went into effect on December 18, 2021.  This will allow third parties to challenge registrations they believe are not or have never been validly used.
The USPTO reported on August 18, 2021 that it has experienced a 40+% increase in trademark applications over the past year.  With the increase in applications, the USPTO is taking action against suspicious and fraudulent behavior in relation to trademark filings.