Indianapolis, IN – The Southern District of Indiana dismissed multiple claims by Plaintiff Wine & Canvas in its trademark infringement suit against YN Canvas, et al.
Wine & Canvas organizes parties where guests can take a painting class while enjoying cocktails.  Anthony Scott ("Scott"), one of the founders of Wine & Canvas, sued multiple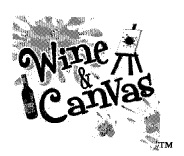 defendants.  He alleged that he entered into a business venture wherein he would license the Wine & Canvas business model to Christopher Muylle ("Muylle") and Theodore Weisser ("Weisser") for use in San Francisco, both to operate a new Wine & Canvas location and to license others to operate under the Wine & Canvas name and business model.  Instead, Scott alleged, the defendants breached that agreement, appropriated the Wine & Canvas model and proceeded without Scott as YN Canvas CA, LLC ("YN Canvas").  Defendants, in turn, alleged that they breached no agreement but instead merely parted ways, changing their business name to "Art Uncorked," when Wine & Canvas insisted on a new agreement with additional terms that were unfavorable to the defendants.
Plaintiff Wine & Canvas Development, LLC ("Wine & Canvas"), via its attorneys, sued multiple defendants: (1) YN Canvas, a Nevada limited liability company with its principal place of business in California; (2) www.art-uncorked.com, the corporate website for Art Uncorked; (3) Weisser, an officer of YN Canvas; and (4) Muylle, an officer of YN Canvas (collectively, "defendants").  [NB: Art Uncorked was also named as a defendant but, as that was merely the new name of YN Canvas, which had already been named as a defendant, the court chose to refer to both by the one name, "YN Canvas."]
The eleven-count complaint was originally filed in Hamilton County Circuit Court and included claims for trademark infringement, false designation of origin, trademark dilution, sales of counterfeit items/services, unfair competition, declaratory judgment, civil action under the Indiana Crime Victims Act, breach of contract, fraud, permanent injunctive relief, and request for writ of attachment.  It was removed to the Southern District of Indiana as its Lanham Act issues provided federal question jurisdiction.  We previously blogged about that element of this case here.
The parties came to the court with several motions.  After a detailed discussion on personal jurisdiction, the court held that it could exercise specific jurisdiction over both Weisser and YN Canvas and denied the motion to dismiss for lack of personal jurisdiction as to them.  The motion to dismiss the website as a defendant was granted, with the court finding that, "[b]ased on common sense and Indiana precedent, it is obvious to this Court that a website alone is not an entity capable of being sued." 
The court declined to discuss jurisdiction regarding "Art Uncorked," finding that it was merely the new name of YN Canvas and, as such, it need not be considered separately.  Any references to YN Canvas would also apply to Art Uncorked.
The court then moved to the defendants' 12(b)(6) motions to dismiss for failure to state a claim.  Two counts – trademark infringement under 15 U.S.C. § 1114(1)(a) and use of a counterfeit mark under 15 U.S.C. § 1116(d) – were dismissed.  Each of those claims required a registered mark, which Wine & Canvas conceded it did not have.  However, the court dismissed the counts without prejudice, as the registration of the marks is pending. 
The court next moved to two "counts" – permanent injunction and attachment – and dismissed them summarily as inappropriate pleading.  "Because these remedies are based on causes of actions in other counts within the Wine & Canvas's complaint and are included within the Wine & Canvas's prayer for relief," the court held, "it is unnecessary to dedicate a separate count for each specific remedy."
Defendants next asked the court to dismiss the claim of fraud for failure to meet the heightened standard required for pleading fraud.  As no time frame or location of the alleged fraud had been included in the plaintiff's complaint, the court dismissed the fraud claim without prejudice.
Finally, as with the "counts" for permanent injunction and attachment noted earlier, the court addressed another "count" by Wine & Canvas seeking a declaratory judgment.  Ruling here on the defendants' motion to strike, the court cited Federal Rule of Civil Procedure 12(f) allowing a court to strike "redundant, immaterial, impertinent, or scandalous matter" from any pleading and, again, held that the "count" was redundant, as appropriate remedies would be addressed in the adjudication of the substantive claims, and granted the defendants' motion to strike.
Practice Tip #1: The decision to sue a website is a curious one and seems to be the modern-day equivalent of suing a book.  It is notable that this has, however, happened.  See, e.g., here.  On the one hand, it is an attorney's duty to pursue zealously his clients' interests and, at times, that leads to maintaining a cause of action that is not a "sure thing."  On the other hand, the law is unambiguous that a website is neither a real person nor a legal entity capable of being sued and, thus, it would have been wiser to omit this "defendant."
Practice Tip #2: The decision to include various remedies that a party is seeking as separate causes of action is also curious but, instead of zealous advocacy run amok, it merely seems to reflect improper drafting.

This case was assigned to Judge Tanya Walton Pratt under Case No. 1:11-cv-01598 TWP-DKL.
2012-08-07-Decision – Wine & Canvas v Weisser
Filed: December 2, 2011 as 1:2011cv01598 Updated: December 10, 2012 15:40:56
Plaintiff: WINE & CANVAS DEVELOPMENT LLC
Defendants: ART UNCORKED, CHRISTOPHER MUYLLE, THEODORE WEISSER, WWW.ART-UNCORKED.COM and YN CANVAS CA, LLC
Cause Of Action: Trademark Infringement (Lanham Act)
Seventh Circuit > Indiana > Southern District Court
Type: Intellectual Property > Trademark