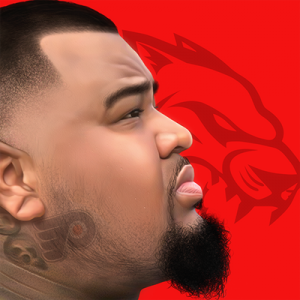 Merrillville, Indiana – Plaintiff, NuStar Enterprises LLC ("NuStar"), is a clothing and apparel company that markets and sells clothing and apparel and related accessories.  NuStar was granted a registration for its mark RELOADED® under Registration No. 6,376,399 with the USPTO on June 8, 2021 alleging they began using the mark as early as September 2016.  Plaintiff also owns state trademarks for the same mark in New Jersey and Pennsylvania.
According to the Complaint, NuStar learned that Bill Omar Carrasquillo, a rapper and YouTube celebrity known as "Omi in a Hellcat," intended to start an apparel company under the brand name RELOADED.  NuStar sought to work out a licensing arrangement with Mr. Carrasquillo's agent.  These efforts fell apart in late 2019.
NuStar received a notice of violation from Amazon due to several consumer complaints to Amazon that the Plaintiff's RELOADED® footwear products were not made by "Omi in a Hellcat".  As a result, Plaintiff's footwear products were removed from Amazon.
Reloaded Merch LLC was organized and created on November 10, 2020. Mr. Carrasquillo has over 80,000 followers on YouTube, and over 59,000 followers on Instagram and sells his Reloaded items on his website www.reloadedmerch.com.  According to the Complaint, Defendant's alleged infringement has caused the Plaintiff to suffer irreparable loss of income, profits and goodwill.
Therefore, Plaintiff is seeking damages for willful trademark infringement in violation of 15 U.S.C. § 1114, N.J. Stat § 56:3-13.16 and 54 Pa. Cost. Stat. Ann. § 1123. Plaintiff also claims Defendants' actions amount to unfair competition and false designation of origin in violation of 15 U.S.C. § 1125 and IC 27-4. Plaintiff is requesting permanent injunctions, damages, treble damages, ill-gotten profits, reasonable attorneys' fees, statutory damages, and the costs of the suit.
The case was assigned to  District Judge Phillip P. Simon and Magistrate Judge John Martin in the Northern District of Indiana and assigned Case No. 2:22-cv-00080-PPS-JEM.