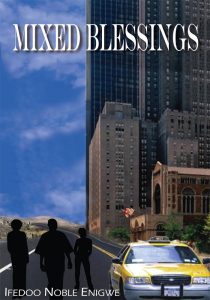 Indianapolis, Indiana – Ifedoo Enigwe ("Enigwe"), of Philadelphia, Pennsylvania filed a complaint against Defendants, Amazon.com, Inc, and Author Solutions Inc. Delaware, A/K/A Authorhouse for copyright infringement and counterfeiting of his work Mixed Blessings. 
According to the Complaint, Enigwe and the Defendants entered into a Settlement Agreement in or around January 2006 that "we [Authorhouse] will maintain the 'live' state of your book, Mixed Blessings, for one more year (from the date of acceptance) and then turn over the electronic version to you." Enigwe alleges that Defendant, Amazon.com, Inc. printed and sold copies of Mixed Blessings on January 18, 2020 and February 2021 from its online sales platform.
Therefore, Plaintiff is seeking compensatory damages for Copyright Infringement in violation of 17 U.S.C. § 501 et seq. and Counterfeiting.
The case was assigned to Judge James Patrick Hanlon and Magistrate Tim A. Baker in the Southern District of Indiana and assigned Case No. 1:22-cv-01388-JPH-TAB.