Indianapolis, IN – Brightpoint of Indianapolis has filed a lawsuit against former executive, Mitch Black, of Miami, Florida, alleging he has breached an employment contract that included protection of Brightpoint's trade secrets.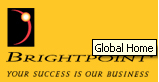 The lawsuit also names Brightstar Corporation as a defendant, arguing that the company knew or should have known that Mr. Black had violated trade secret laws.
According to an Indianapolis Star news report, Mr. Black left Brightpoint in 2010 and has recently taken a new job at Brightstar Corporation of Miami, Florida. Mr. Black served as senior vice president and was in charge of North American division. The complaint states that Mr. Black had daily access to trade secrets including strategic planning. According to a report from the Indianapolis Business Journal, Mr. Black has admitted to removing confidential information such as business plans, spreadsheets, accounting information and customer lists from Brightpoint.
Practice Tip: This case makes a claim under Indiana's Trade Secrets Act, which allows a plaintiff to seek an injunction and damages when someone has misappropriated a trade secret.
This case was filed Monday, December 19, 2011 in the Marion County Superior Court.