In the Opinion written by Justice David, the Indiana Supreme Court concluded Indiana's right of publicity statute contains an exception for material of newsworthy value that includes online fantasy sports operators' use of college players' likenesses for contests.
The matter of Akeem Daniels, Cameron Stingily, and Nicholas Stoner vs. DraftKings, Inc. and FanDuel, Inc. was

initiated as a class action complaint in Marion County alleging that the Defendants were promoting and operating their online fantasy sports contests using the Plaintiff's names and likenesses without their consent and thus violated their right of publicity under Indiana law. The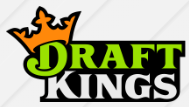 Defendants removed the case to the U.S. District Court for the Southern District of Indiana and moved to dismiss. The District Court dismissed the case and the Plaintiffs appealed to the United States Court of Appeals for the Seventh Circuit, which certified a question of Indiana law to the Indiana Supreme Court.
The certified question from the Seventh Circuit Court of Appeals asked, "[w]hether online fantasy-sports operators that condition entry on payment, and distribute cash prizes, need the consent of players whose names, pictures, and statistics are used in the contests, in advertising the contests, or both." All the Plaintiffs were collegiate student-athletes at different times from 2014-2016. Their statistics, names, and images were used by Defendants in their fantasy sports competitions to allow consumers to build their ideal fantasy team within a capped salary based on artificial prices for each player. The player's performance translated to a point value determined by Defendants and consumers accumulated these points to become eligible to win cash prizes.