Washington D.C. – The Leahy-Grassley cell phone unlocking bill has been signed into law.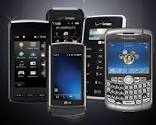 The House unanimously passed bipartisan legislation recently that would restore the ability of consumers to more easily transfer their cell phones to other wireless carriers, just one week after the Senate approved the same measure. Senate Judiciary Committee Chairman Patrick Leahy (D-Vt.) and Ranking Member Chuck Grassley (R-Iowa) coordinated with House Judiciary Committee Chairman Bob Goodlatte (R-Va.) and Ranking Member John Conyers Jr. (D-Mich.) on the issue. The lawmakers praised Congress's action to pass the pro-consumer bill, which was signed by President Obama on August 1, 2014.
The legislation approved by the House, which the Senate unanimously approved, reinstates a 2010 rulemaking by the Librarian of Congress so that consumers can transfer, or "unlock," their cell phones without running afoul of copyright laws. It also directs the Librarian of Congress to consider whether other wireless devices, like tablets, should be eligible for unlocking.
The chairmen and ranking members of the Senate and House Judiciary Committees began working together on the issue last year after more than 100,000 consumers signed a "We the People" petition calling for a change in cell phone unlocking law. 
"I thank the House for moving so quickly on the bill we passed in the Senate last week and for working in a bipartisan way to support consumers. The bipartisan Unlocking Consumer Choice and Wireless Competition Act puts consumers first, promotes competition in the wireless phone marketplace, and encourages continued use of existing devices," Leahy said. "Once the President signs this bill into law, consumers will be able to more easily use their existing cell phones on the wireless carrier of their choice." 
With today's House passage of the bipartisan Unlocking Consumer Choice and Wireless Competition Act, this important legislation is headed to the President for his signature," Goodlatte said. "This law will protect consumer choice by allowing flexibility when it comes to choosing a wireless carrier. This is something that Americans have been asking for and I am pleased that we were able to work together to ensure the swift passage of legislation restoring the exemption that allowed consumers to unlock their cell phones."
"The cell phone unlocking bill has a direct impact on Americans as we become more reliant on our wireless devices. This bipartisan bill is pro-consumer and pro-competition and allows for greater ease in the portability of devices. It will provide greater competition and more consumer choice," Grassley said. "I appreciate the House's quick action and look forward to the President signing this bipartisan bill."
"House passage of the Unlocking Consumer Choice and Wireless Competition Act now ensures this important bipartisan legislation will be signed into law without further delay and consumers can engage in the phone marketplace flexibly," Conyers said. "During these tough economic times, consumers deserve to have options in what carriers they choose and what phones they want to use. I applaud the truly bipartisan efforts of both the Senate and House Judiciary Committees in getting this bill to the President's desk."
An outline of the Unlocking Consumer Choice and Wireless Competition Act can be found here, and text of legislation can be found online.
Practice Tip: This legislation was initiated by a digital petition on the White House's We the People site, an online platform where citizens can offer ideas for the government to take action on important issues facing our country. A digital rights activist submitted a simple request: restore an exception to the law to let consumers take their mobile phone to the carrier that best suits their needs by "unlocking" the device.