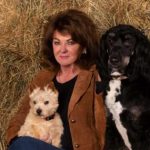 Indianapolis, Indiana – According to the Complaint, Donna Chandler ("Chandler"), one of the Defendants and owner of Co-Defendant, Show Colors, Inc. ("Show Colors"), is the author of a canine training book called "Good Dog!" Apparently, Chandler along with Plaintiffs, Kevin DeTrude ("DeTrude") and Content & Commerce, Inc. ("Content" and collectively "Plaintiffs"), are members of nominal defendant, My K9 Behaves LLC ("My K9"). Content is allegedly in the business of website development and marketing and is owned by Keneth Zweigel ("Zweigel"). Per the Complaint, Chandler, DeTrude, and Zweigel began working on an online instruction course based upon two books written by Chandler (the "Online Class") in January 2016. The parties apparently also discussed converting the text-based course to a video format.
Two videos were allegedly recorded and paid for by DeTrude in 2016 with a script for a third video written around February 2017. It appears Chandler, Content, and DeTrude officially formed their business on April 4, 2017, but the parties did not execute an Operating Agreement for the business until mid-June 2017, which included clauses assigning all common law and registered trademark and copyrights, including Chandler's books and the publishing rights to My K9 (the "Assigned Rights"). Upon dissolution or the termination of Chandler's ownership in My K9, the Assigned Rights would allegedly revert back to Chandler. According to the Complaint, shortly after the Operating Agreement was executed, a third video was recorded and paid for by Zweigel.
As My K9 was experiencing apparent success, the company entered into a Publishing Agreement for a third book to be written by Chandler with the rights assigned to My K9. Allegedly due to the length of time spent writing the book, the first Publishing Agreement was revoked, and a Second Publishing Agreement was put in place. The Plaintiffs claim Chandler then began demanding a greater portion of the profits and ultimately decided if the rights to the third book were not in her name only, she simply would not publish the third book. Chandler then apparently informed DeTrude and Content that she was withdrawing her membership in My K9 and demanded they cease and desist using her name or likeness and re-assign the Assigned Rights back to her.
DeTrude and Content are seeking a declaratory judgment of copyright and trademark ownership "including any derivative or original intellectual property created by or on behalf of My K9. Further, to the extent the Plaintiffs own any of the copyrighted works, they allege Chandler and Show Colors have infringed those works by profiting off the sale of the works individually and not for the benefit of My K9. To the extent Plaintiffs own any trademarks, they are similarly claiming trademark infringement. Plaintiffs have also brought derivative and direct claims for breach of fiduciary duty, usurpation of corporate opportunities, theft and conversion pursuant to I.C. § 35-43-4-3. Finally, Plaintiffs are claiming breach of contract for Defendants' alleged breach of the Operating Agreement.
The case was assigned to District Judge Jane E. Magnus-Stinson and Magistrate Judge Doris L. Pryor in the Southern District and assigned Case 1:20-cv-02488-JMS-DLP