Indianapolis, Indiana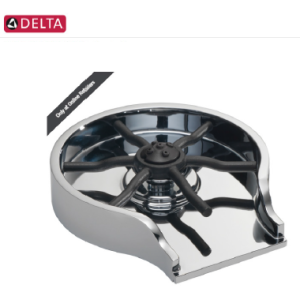 – A lawsuit brought by Plaintiff Delta Faucet Company against Defendant Wenzhou Xin Xin Sanitary Ware Co., Ltd. involves an allegation of patent infringement over United States Patent No. 11,725,369.  Court documents state the patent at issue is for a "Vessel Rinsing Apparatus," that was issued on August 15, 2023.
The Plaintiff claims the Defendant has been manufacturing, using, selling, and importing vessel rinsing apparatuses that are "functionally equivalent [to Delta's products] and only differ in finish…," thereby infringing upon Delta's patent rights.  Delta further cites Wenzhou's use of Amazon to sell the accused products and encourage others to infringe the patent, as well.
The lawsuit details Wenzhou's alleged deliberate and willful infringement by continuing to sell the accused products even after notice of the patent in question. The Plaintiff is, therefore, seeking a court judgment in favor of Delta in the form of injunctions, damages, and legal fees.
The case has been assigned to Senior Judge Sarah Evans Barker and Magistrate Judge Tim A. Barker, in the U.S. District Court of Southern Indiana, and assigned Case No. 1:23-cv-01633-SEB-TAB.