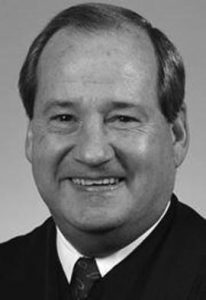 INDIANAPOLIS, Indiana (December 22, 2017):
More changes are coming to the United States District Court for the Southern District of Indiana, as District Judge William T. Lawrence has notified President Donald J. Trump of his intention to take senior status effective July 1, 2018.
Judge Lawrence will continue to render substantial judicial service as a senior judge. President Trump, with the guidance of Indiana's United States Senators Joseph S. Donnelly and Todd C. Young, will nominate Judge Lawrence's successor.