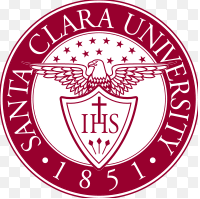 Santa Clara, California – EFF to participate in today's U.S. House Judiciary Committee discussion on copyright law in the digital age.
Today at 2 p.m., Electronic Frontier Foundation ("EFF") Staff Attorney Kit Walsh will participate in a roundtable discussion about U.S. copyright laws convened by the House Judiciary Committee, which is undertaking the first comprehensive review of the nation's copyright laws since the 1960s.
EFF argues that copyright was intended to promote creativity, but the law has not developed to support the explosion of creativity enabled by new technologies. Too often, it says, copyright is instead being abused to shut down innovation, creative expression, and even everyday activities like tinkering with your car.
At the roundtable discussion being held at Santa Clara University today, Walsh will speak about reforming Section 1201 of the Digital Millennium Copyright Act (DMCA), an overbroad law that locks device owners out of their software and media. Walsh will also discuss the need to reduce the sizeable "statutory damages" available to copyright claimants–even when rightsholders suffered no harm–so that users of copyrighted works do not face a financial death sentence if they misstep in exercising their rights to remix and tinker. Finally, she will discuss how Congress can ensure that one-sided click-through agreements don't strip users of their freedoms under copyright law or the right to resell things they've purchased.
Today's roundtable discussion is the latest in a series of hearings and talks, hosted by House Judiciary Committee Chairman Bob Goodlatte, and joined by creators, innovators, technology professionals, and users of copyrighted works. Goodlatte announced in 2013 that the committee would conduct a review of U.S. copyright laws to determine whether they are still working in the digital age to reward creativity and innovation.
What:         House Judiciary Committee Roundtable Discussion on U.S. Copyright Laws
Who:          EFF Staff Attorney Kit Walsh
When:        Monday, Nov. 9, 2015, 2 p.m.
Where:       Santa Clara University
                 Locatelli Center
                 500 El Camino Real
                 Santa Clara, California
Contact:     Kit Walsh, Staff Attorney
                 kit@eff.org
This edited press release was provided by the Electronic Frontier Foundation, a nonprofit group which advocates for innovators and users of technology. The article has been licensed under the Creative Commons Attribution License.