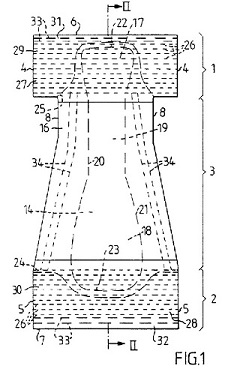 Washington, D.C. – The Court of Appeals for the Federal Circuit decided the matter of SCA Hygiene v. First Quality Baby Products, a case about adult incontinence products.
At issue in the case was the legal doctrine of "laches." The laches doctrine penalizes a plaintiff who "sleeps on" his or her rights by waiting a long time to file a lawsuit after learning of a violation of those rights. Laches, an equitable defense, protects those who would be harmed by the assertion of those rights after a plaintiff's delay. For example, in the case of a lawsuit asserting patent infringement, laches could work against a patent owner who saw an infringing product emerge in 2000 but waited until 2015 to sue, after a significant investment of time and resources had been put into the product.
The Federal Circuit had long recognized laches as a limitation on patent owners' rights. But a recent Supreme Court case, Petrella v. MGM, called the doctrine into question. In Petrella, the Supreme Court held that laches was not a defense in copyright cases. Given the ruling in Petrella, the Federal Circuit opted to hear this litigation en banc to determine whether laches should still be a defense in patent cases.
The court held that the defense should be preserved. Proponents of laches in the patent-infringement context (see, e.g., Electronic Frontier Foundation's friend-of-the-court brief), contend that patent defendants and copyright defendants are in very different positions when it comes to defending against stale claims. Patent defendants, unlike their copyright counterparts, often defend themselves by showing that the patent owner's claimed invention was obvious at the time of filing (thus making the patent invalid). But, by delaying a lawsuit, a patent owner can make it difficult for the defendant to find evidence of what people in the field knew about or would have found obvious back when the application was filed. This is especially true in the Internet age, those proponents argue. Websites are constantly rewritten. Software code gets lost or is not documented. In sum, without the defense of laches, patent owners can sit and wait for time to destroy the evidence that an alleged infringer needs to defend herself.
The decision came out 6-5, meaning five judges of the Federal Circuit think Petrella changed the availability of the doctrine of laches in both copyright infringement and patent infringement lawsuits. Given the closeness of the decision, this case may go to the Supreme Court.
This edited article was provided by the Electronic Frontier Foundation, a nonprofit group which advocates for innovators and users of technology. The article has been licensed under the Creative Commons Attribution License.
The opinion of the court was written by Chief Judge Sharon Prost and joined in by Circuit Judges Pauline Newman, Alan D. Lourie, Timothy B. Dyk, Kathleen M. O'Malley, and Jimmie V. Reyna. An opinion concurring in part and dissenting in part was written by Circuit Judge Todd M. Hughes and was joined in by Circuit Judges Kimberly A. Moore, Evan J. Wallach, Richard G. Taranto, and Raymond T. Chen.