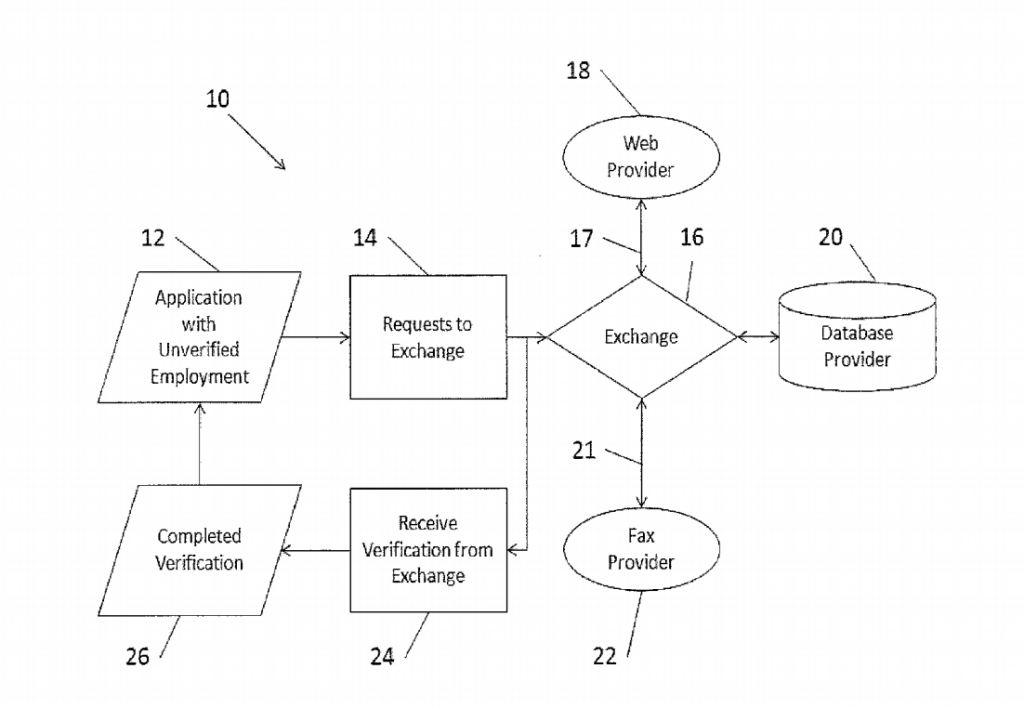 Indianapolis, Indiana – The U.S. Court of Appeals for the Federal Circuit affirmed the dismissal of a suit originally filed by Tenstreet, LLC ("Tenstreet") in the Southern District of Indiana. In the original suit, Tenstreet alleged that Defendant DriverReach, LLC ("DriverReach"), infringed its rights in United States Patent No. 8,145,575 (the "'575 Patent") for "Peer to Peer Sharing of Job Applicant Information."
According to the District Court Order, Tenstreet developed a product called the Xchange™, which encompasses the '575 Patent that facilitated job applicant verification between past and prospective commercial truck driver employers. The product also apparently allows the applicant to review and correct information before it is sent to their prospective employer. Tenstreet claimed that DriverReach infringed the '575 Patent by selling an employment verification product, VOE Plus Solutions. DriverReach moved to dismiss the complaint on the ground that the '575 Patent claims ineligible subject matter under 35 U.S.C. § 101, an abstract idea.
To analyze whether a patent claims an abstract idea, the court uses a two-step framework. First, it asks whether the claims at issue are directed to a patent-ineligible concept. If yes, the second step is to "search for an 'inventive concept'" that ensures "that the patent in practice amounts to significantly more than a patent upon the [ineligible concept] itself." Alice Corp. Pty. Ltd. v. CLS Bank Int'l., 573 U.S. 208, 217 (quoting Mayo Collaborative Servs. v. Prometheus Labs., Inc., 566 U.S. 66, 72-73).
In this case, the Court found the invention claimed "nothing more than an abstract idea implemented on a computer." After finding the claims directed to an abstract idea the Court proceeded to step two of the framework and found "no sufficient inventive technology to transform the abstract idea of collecting, organizing, and storing data on a generic computer into a patent-eligible application." Therefore, the Court granted DriverReach's Motion to Dismiss for failure to state a claim upon which relief can be granted and the Federal Circuit affirmed.
DriverReach has filed a motion seeking to recover $700,000 in attorney's fees, claiming that this case is exceptional.
Practice Tip: According to 35 U.S.C. § 101, patentable subject matter is "any new and useful process, machine, manufacture, or composition of matter, or any new and useful improvement thereof." However, the Supreme Court has held that "this provision contains an important implicit exception [:] Laws of nature, natural phenomena, and abstract ideas are not patentable." Ass'n for Molecular Pathology v. Myriad Genetics, Inc., 569 U.S. 576, 589 (2013) (quoting Mayo Collaborative Servs. v. Prometheus Labs., Inc., 566 U.S. 66, 70 (2012). Continue reading