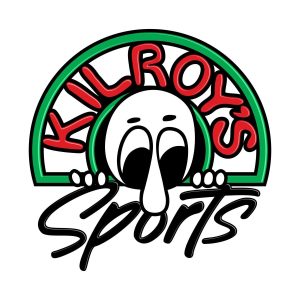 Indianapolis, Indiana – Plaintiff, Elijah Schwartz ("Schwartz") filed suit against his former Employer and Defendants, Kilroy's North America LLC, Kilroy's Sports, LLC, and Kilroy's on Kirkwood, LLC ("Kilroy's") for Violation of the Wage Payment Act, Breach of Contract, Promissory Estoppel, Unjust Enrichment, Fraud, Declaratory Judgment of Copyright Ownership, and Copyright Infringement.
According to the Complaint, Schwartz began working for Kilroy's as a server and bartender in August of 2021.  He later was offered the position of AV Intern where his duties included services related to Defendants' social media accounts and digital presence, assistance with their relationship with Barstool Sports, promotion of events, the creation of marketing and advertising content, which included the production, filming, and editing of video and digital content for the Defendants.
Schwartz alleges he was never paid for his services despite numerous messages and meetings.  He also stated that he created Intellectual Property for the Defendants' social media accounts, digital marketing, and other advertising vehicles.  He did not license or assign the Intellectual Property to the Defendants and is requesting the Court to enter declaratory judgment in his favor and declare him the owner of the Intellectual Property.  To the extent that Schwartz owns any or all of the Intellectual Property, the Complaint alleges that Kilroy's have infringed and continue to infringe Plaintiff's rights as the owner of such.
The Plaintiff is requesting the Court order the Defendants to pay damages, disgorgement of profits, costs and attorney's fees  for copyright infringement pursuant to 17 U.S. C. Section 504(c).
The case was assigned to Senior Judge Sarah Evans Barker and Magistrate Judge Debra McVicker Lynch of the Southern District of Indiana and assigned Case No. 1:22-cv-01563-SEB-DML.