Indianapolis, IN – French Lick Resorts and Casino Group has been sued in the Southern District of Indiana by Pamela Mougin for Copyright Infringement, violation of the Visual Artist Rights Act (17 USC § 106A), Breach of Contract and Unjust Enrichment. The West Baden Hotel is a historic hotel in Southern Indiana that was extremely popular in the early 1,900's. However, it fell in to disrepair. In the 2,000's it was restored in connection and converted into a hotel / casino in an effort to revitalize the economically depressed region.
Copyright attorneys for Ms. Mougin allege that in 2006, she was commissioned by a Colorado Interior Design firm, Worth Group, to create "an archival hand-painted canvas series of angels with topography of story for the resorts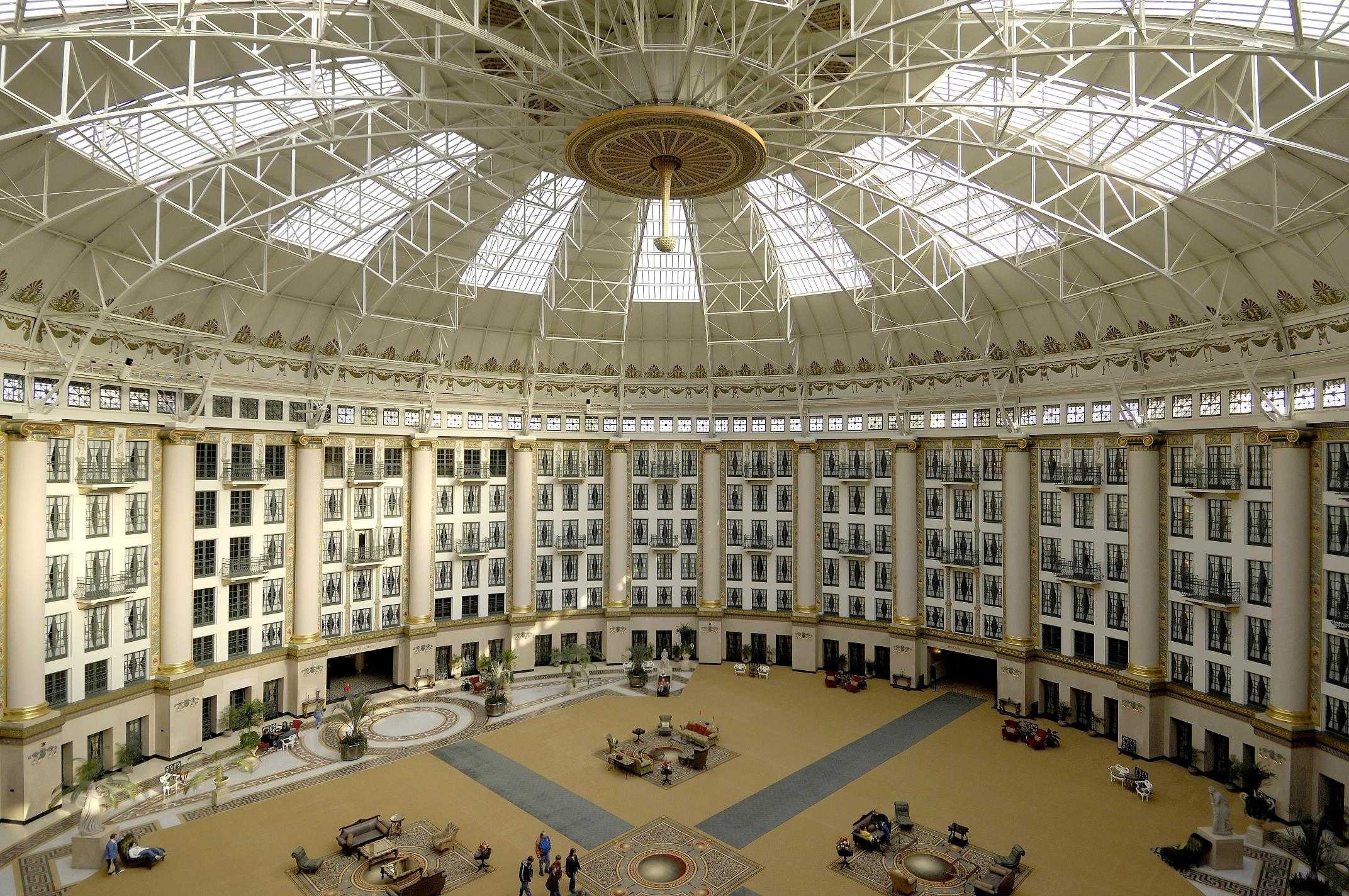 West Baden Hotel, featuring angels from an existing work in the dome of the resorts hotel."
Later, in November, 2007, Mougin claims she entered into an agreement with the hotel whereby, in exchange for $2,800 she granted permission on a "one time print agreement only" to make "large prints to be displayed at the resort West Baden Hotel." Allegedly, in the agreement, the hotel acknowledged Mougin's Copyrights in the Works.
Copyright lawyers for Mougin further claim that on October 13, 2008, she discovered that additional "3D relief productions of the Works were present in the upper lobby mezzanine of the hotel" and at least 48 outdoor banners hanging on light posts. She alleges she notified the French Lick Resort of Copyright Infringement that same day.
The lawsuit was filed October 11, 2011, apparently two days before the 3 year Copyright statute of limitations would have run on the copyright claim.
Practice Tip: This lawsuit raises several interesting issues, among them, the scope of Copyright in Ms. Mougin's work, since the complaint alleges that she made her angels from copies of what was preexisting at the hotel. The complaint also raises issues of the interplay between Copyright Infringement and Breach of Contract, as Mougin admits that the hotel had rights in the Copyrighted Works, although Mougin claims the scope of that license has been exceeded. Also, it appears that Ms. Mougin's claim for Unjust Enrichment is preempted by the Copyright Act, as its only factual basis appears to be acts that would constitute copyright Infringement. It is unclear why Worth Group is named a Defendant; as no specific actions of it are implicated.

This case has been assigned to Judge Tanya Walton Pratt and Magistrate Judge Mark J. Dinsmore in the Southern District of Indiana, and assigned Case No. 1:11-cv-01367-TWP-MJD.Complaint
Filed: October 11, 2011 as 1:2011cv01367 Updated: October 14, 2011 06:30:08
Plaintiff: PAMELA MOUGINDefendants: FRENCH LICK RESORTS AND CASINO, LLC., JOHN DOES 1-10 and WORTH GROUPPresiding Judge: Tanya Walton PrattReferring Judge: Mark J. DinsmoreCause Of Action: Copyright InfringementCourt: Seventh Circuit > Indiana > Southern District CourtType: Intellectual Property > Copyright