Washington, D.C. – The House Judiciary Committee recently approved the Innovation Act (H.R. 9) by a vote of 24-8. This bipartisan bill takes steps to combat the ever-increasing problem of abusive patent litigation. The legislation addresses abusive practices taking place in federal courts.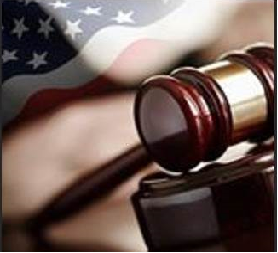 The Innovation Act is supported by a wide range of groups that include stakeholders from all areas of the economy representing businesses of all kinds from every corner of the United States, including independent inventors and innovators.
Key Components of the Innovation Act include:
• Targeting Abusive Patent Litigation: The bill targets abusive patent litigation behavior and not specific entities with the goal of preventing individuals from taking advantage of gaps in the system to engage in litigation extortion. It does not attempt to eliminate valid patent litigation.
• Protecting the Patent System: This legislation does not diminish or devalue patent rights in any way.
• Increasing Transparency: This legislation requires greater transparency in patent litigation and requires parties to explain exactly why they are suing a business or individual. Requiring parties to do a bit of due diligence up front before filing an infringement suit is just plain common sense. It not only reduces litigation expenses, but saves the court's time and resources. Greater transparency and information is a good thing and it makes our patent system stronger.
• Preventing Extortion: The legislation prevents any one party in a patent lawsuit from unilaterally racking up extreme litigation costs for another party in an attempt to force a dubious settlement.
• Providing Greater Clarity: The legislation provides for more clarity surrounding initial discovery, case management, joinder and the common law doctrine of customer stays. The bill works hand-in-hand with the procedures and practices of the Judicial Conference and the courts.
• Small Business Education: The bill provides for small business education and outreach by the U.S. Patent and Trademark Office.
• Placing Reasonable Limits on Venue in Patent Cases: Restores Congress's intent that patent infringement suits only be brought in judicial districts that have some reasonable connection to the dispute. Since 1897, Congress has regulated the venue in which patent actions may be brought. These limits protect parties against the burden and inconvenience of litigating patent lawsuits in districts that are remote from any of the underlying events in the case. In 1990, the U.S. Court of Appeals for the Federal Circuit "reinterpreted" that statute in a way that robbed it of all effect. The Innovation Act corrects the Federal Circuit's error, and restores the congressional purpose of placing some reasonable limits on the venue where a patent action may be brought.

• Reducing Unnecessary, Expensive Discovery: Requires that courts stay discovery in a patent case when a motion to dismiss or a motion to transfer has been filed. This will help parties avoid expensive, wasteful discovery that might otherwise be used as leverage by patent trolls looking for a quick settlement when a case can be resolved quickly and early.
House Judiciary Committee Chairman and chief sponsor of the Innovation Act Bob Goodlatte (R-Va.), Representative Peter DeFazio (D-Ore.), Subcommittee on Courts, Intellectual Property, and the Internet Chairman Darrell Issa (R-Calif..), Subcommittee on Courts, Intellectual Property, and the Internet Ranking Member Jerrold Nadler (D-N.Y.), House Science Committee Chairman Lamar Smith (R-Texas), and House Energy and Commerce's Subcommittee on Communications and Technology Ranking Member Anna Eshoo (D-Calif.) praised the vote.
Chairman Goodlatte: "At its core, abusive patent litigation is a drag on our economy and stifles innovation. It is a problem that impacts businesses and industries of all types and the jobs of the people who work for them, from the tech sector to the hospitality industry and even grocery stores. Everyone from independent inventors, to start-ups, to mid-and large-sized businesses face this constant threat. The tens of billions of dollars squandered on settlements and litigation expenses associated with abusive patent suits represent truly wasted capital – capital that could have been used to create new jobs, fund research and development, and create new innovations and technologies.
"The Innovation Act takes the necessary steps to address abusive patent litigation, while protecting legitimate property rights. Specifically, the legislation targets abusive behavior rather than specific entities, preserves valid patent enforcement tools, preserves patent property rights, promotes invention by independents and small businesses, and strengthens the overall patent system."
Representative DeFazio: "For years, entrepreneurs across the country have been held hostage by patent trolls and have operated at the mercy of opportunistic swindlers who seek to line their own pockets at the expense of small businesses, middle-class jobs, and billions of dollars extracted from the US economy. Until now, there has been little to no recourse for victims of patent trolling against these expensive, frivolous suits, but with the passage of the Innovation Act, there is finally a light at the end of the tunnel for American businesses. I am proud to join with Chairman Goodlatte on this meaningful bipartisan legislation. We came close to getting this done last year, and I urge my colleagues to pass this legislation as swiftly as possible."
Subcommittee Chairman Issa: "George Washington once observed that a people 'who are possessed of the spirit of commerce, who see and who will pursue their advantages, may achieve almost anything.' The American dream has long been a vision of bold entrepreneurs who are presented with the opportunity to turn any good idea into economic prosperity with enough hard work.
"Unfortunately, we increasingly see innovation stifled by patent trolls who see our patent system not as a tool to spur inventiveness, but as a club with which to bludgeon those who truly seek to innovate and grow our economy. The abuse of our patent system is widely recognized, at this point. We must restore the promise that hard work and ingenuity lead not to crippling, frivolous lawsuits, but to well-deserved success."
Subcommittee Ranking Member Nadler: "The United States leads the world in innovation and creativity, and it is our strong patent system that helps fuel economic growth by enabling creators to protect and exploit their inventions. I support the Innovation Act because a strong patent system requires that we protect businesses and consumers from the harm caused by abusive litigation. But I am mindful that, in addressing the patent troll problem, we must not impose too great a burden on legitimate plaintiffs. A strong patent system also depends on inventors having the ability to protect their creations in court."
Representative Smith: "I thank Chairman Goodlatte for his initiative to continue this crucial effort to put an end to the work of abusive of patent trolls. Patent trolls engage in legalized extortion that stifles innovation, economic growth, and job creation. That is why I support this legislation which will restore accountability and rein in abusive, frivolous, costly, and unnecessary lawsuits."
Representative Eshoo: "Abusive patent litigation is robbing our innovation economy of its full potential because the U.S. patent system is not working in a wholesome and robust way. When businesses aren't bogged down with abusive patent litigation, they spend on average $211 million more on research and development than firms that have to redirect resources to protect their original ideas in court. The Innovation Act voted out of the Judiciary Committee today strengthens our patent system."