Chicago, Illinois – Richard Bell, an Indiana copyright attorney and professional photographer appealed a ruling by the United States District for the Southern District of Indiana, Indianapolis Division to the United States Court of Appeals for the Seventh Circuit. The Seventh Circuit dismissed the appeal for lack of jurisdiction.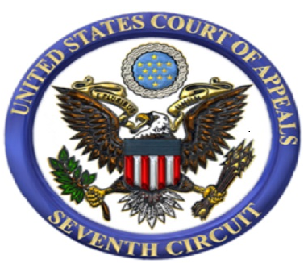 In this copyright lawsuit, Bell, a repeat Plaintiff in the federal courts of Indiana, alleged copyright infringement by multiple Defendants in a lawsuit that he filed on his own behalf in the Southern District of Indiana. He asserted that each Defendant had impermissibly displayed a photo that he owns on websites promoting their respective businesses. His copyright infringement complaint sought both damages and an injunction prohibiting future use of the photo.
Defendants moved for summary judgment on the issue of damages. The district court found that Bell could not demonstrate how Defendants had caused him financial harm and, thus, Bell was entitled to no monetary recovery. After that ruling, the trial court issued a judgment against Bell, which Bell appealed to the Seventh Circuit.
The Seventh Circuit declined to hear the matter on the grounds that it lacked jurisdiction, noting that the district court had ruled on the issue of damages but not on the issue of injunctive relief. The appellate court would not have jurisdiction under 28 U.S.C. § 1291 until a "final decision" had been reached. In turn, such a "final decision" required that the litigation had been concluded on its merits.
Practice Tip: Bell's approach here is curious. First, he appealed the district court's ruling. Then, he apparently argued to the Seventh Circuit that his own appeal was premature because the district court's judgment had not been final. As the appellate court noted, "Bell is correct: the court did not resolve his claims for injunctive relief. As such, the district court's ruling was not final, and Bell's appeal is premature."
Practice Tip: Richard Bell has sued hundreds of defendants for copyright infringement in the Indiana federal courts. Previous blog posts regarding his litigation include:
• Bell Rings in the Holiday Weekend with a New Copyright Lawsuit
• Bell Files New Copyright Infringement Lawsuit
• Bell Sues Georgia-Base FindTicketsFast.com for Copyright Infringement
• Richard Bell Files Two New Copyright Infringement Lawsuits
• Court Prevents Copyright Plaintiff Bell from Outmaneuvering Legal System; Orders Bell to Pay Almost $34,000 in Fees and Costs
• Three Default Judgments of $2,500 Ordered for Copyright Infringement
• Court Orders Severance of Misjoined Copyright Infringement Complaint
The case was assigned to Chief Judge Hon. Diane P. Wood, Circuit Judge Hon. Joel M. Flaum, and District Judge Hon. Matthew F. Kennelly and assigned case number 14-3099.