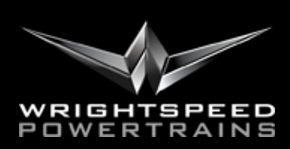 Indianapolis, Indiana – An Indiana copyright lawyer for Defendant Wrightspeed, Inc. of San Jose California filed a notice of removal in the Southern District of Indiana on the basis of both federal-question jurisdiction and diversity-of-citizenship jurisdiction.
Plaintiff Precision Rings, Inc. of Indianapolis, Indiana had filed its lawsuit in Marion County Superior Court seeking declaratory relief, injunctive relief, unspecified damages and attorney's fees. Among Plaintiff's contentions was the breach of a nondisclosure agreement. Included in this alleged breach was the misappropriation of Plaintiff's trade secrets, which involved the use or disclosure by Defendant of certain copyrighted drawings that Plaintiff had registered with the U.S. Copyright Office.
Defendant Wrightspeed contended that federal-question jurisdiction was proper and asked that the federal court in the Southern District of Indiana hear and decide all further matters in the litigation. Defendant asserted that the complaint arose under copyright law because Plaintiff's complaint included a claim that would require construction of the Copyright Act. Consequently, subject matter jurisdiction rested exclusively in federal court.
Defendant Wrightspeed also asserted that diversity-of-citizenship jurisdiction was a proper basis for the Indiana federal court to hear the litigation. The parties were completely diverse, it stated, with Plaintiff being a citizen of Indiana and Defendant being a citizen of both Delaware and California. Defendant contended further that, considering the potential damages, fees and costs, the amount at stake was well in excess of the $75,000 threshold necessary for diversity-of-citizenship jurisdiction.
The case was assigned to Judge Sarah Evans Barker and Magistrate Judge Debra McVicker Lynch, in the Southern District of Indiana and assigned Case No. 1:15-cv-01957-SEB-DML.