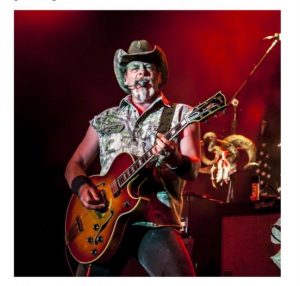 Indianapolis, Indiana – Apparently, Larry Philpot is a well-known photographer of musicians and concerts across the United States. Mr. Philpot has also filed numerous copyright infringement lawsuits over recent years. According to the Complaint, Mr. Philpot took a photograph of Ted Nugent and registered it with the U.S. Copyright Office under Registration No. VAu 1-164-624 (the "Photo").
Mr. Philpot claims Odyssey Media Group, Inc. ("Odyssey"), the Defendant, used the Photo on its website without his permission or authorization in connection with an article titled "36 'Celebrities' That Openly Support Trump." Per the Complaint, Odyssey did not attempt to license the Photo for use, copying, publication, or display. Due to the alleged copyright infringement, Mr. Philpot is seeking actual compensatory damages, the disgorgement of profits, or statutory damages pursuant to 17 U.S.C. § 504 and his costs and attorneys' fees pursuant to 17 U.S.C. § 505.
The case was assigned to District Judge James R. Sweeney and Magistrate Judge Mark J. Dinsmore in the Southern District and assigned Case 1:20-cv-02940-JRS-MJD.